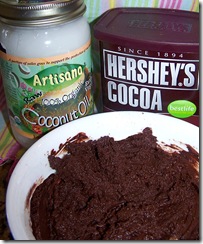 CCV's Chocolate Butter
(Only three ingredients :))
60 g (4T) coconut oil
52g (1/2 cup plus 1T) cocoa powder (plain Hershey's works well) Use less if you aren't a fan of extra-dark chocolate (I like 88% or higher, so I use the full amount listed)
scant 1/4 cup agave (or more) OR

vanilla drops

plus 46 grams water (3T) (I use 10 vanilla drops, but if you don't like super-bitter chocolate, double or triple that amount)
.
Step #1: Melt your coconut oil (unless it's Texas-summer hot; then there's no need!).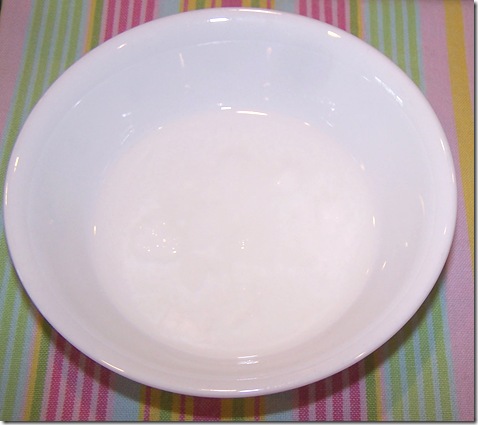 You can either use the microwave (about 10 seconds) or the Melt-without-a-Microwave Trick
.
.
Step #2: Add the vanilla drops (or agave) and stir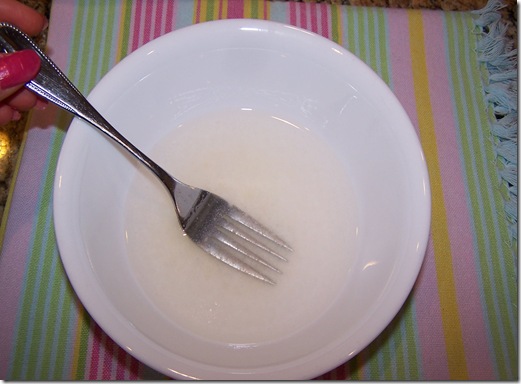 .
Step #3: Add the cocoa, then add the water if you used vanilla drops.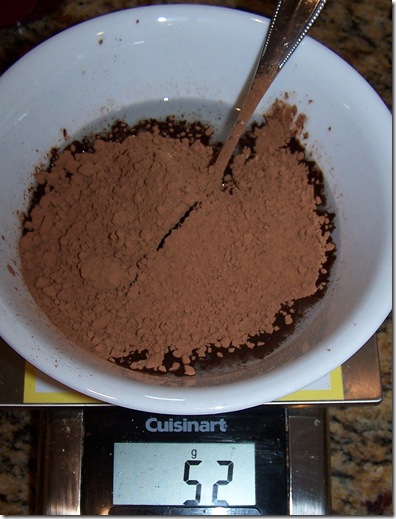 Stir some more: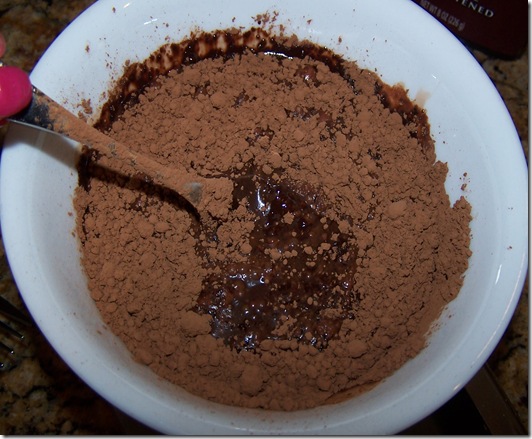 Keep stirring!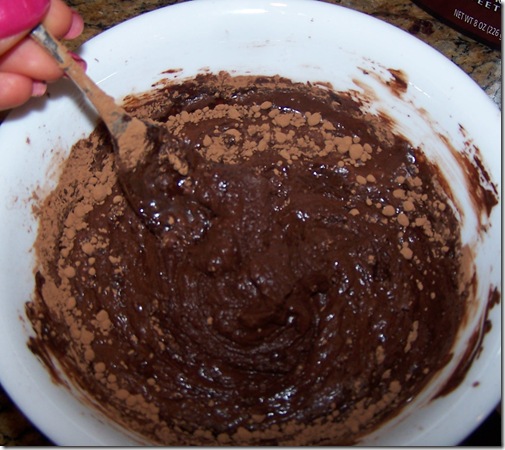 .
Finito!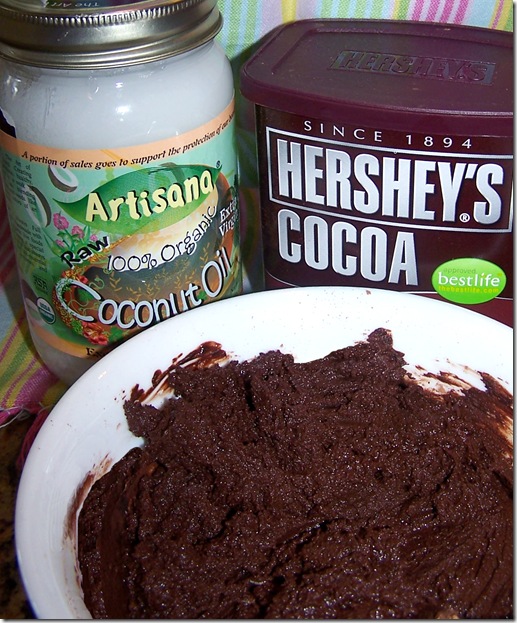 Try not to eat the whole bowl at once. Oh heck, eat as much as you want!
.
We'll revisit this recipe in another form later this month.
What form, exactly?  Here's a hint 😉
.
,