It finally happened:
Today's second breakfast was too much chocolate, even for me.
When it came time to eat the homemade Cookie Dough Bar, I realized I was already chocolate-d out.
I didn't know such a thing was possible!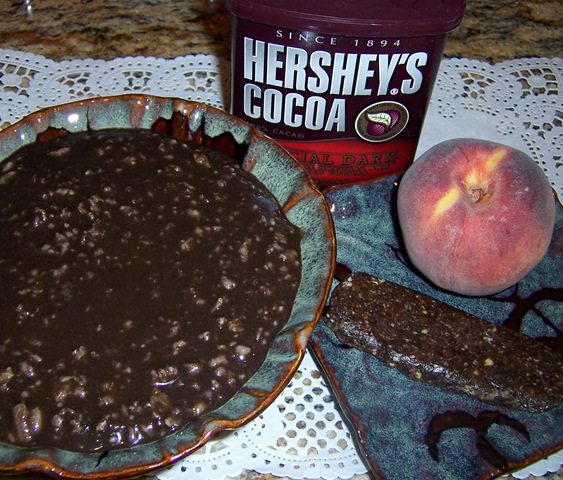 But alas, it is possible. After polishing off the bowl of Brownie Batter Oatmeal, I experienced chocolate overload first-hand.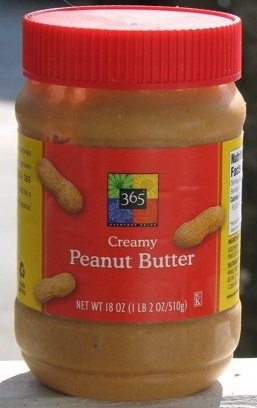 So I saved the Cookie Dough Bar for later and ate some of my newest-favorite peanut butter in its place.
Lately, I've been a peanut butter purist, eschewing all the Mighty Maples, Dark Chocolate Dreams, and Cinnamon Raisin Swirls for Ms. Plain Jane of Whole Foods. Sometimes plain is better: It's cheaper (huge plus!!), tastes great on apples, and is the hands-down best peanut butter for making banana butter.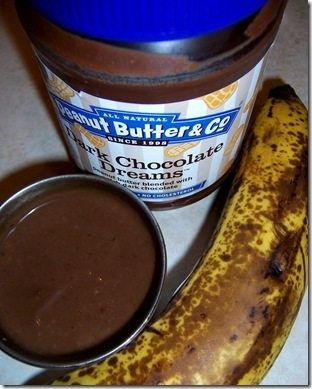 Oh o-kay, so Dark Chocolate Dreams Banana Butter is pretty awesome as well. I would never give up my DCD.  Just because I got sick of chocolate at one meal doesn't mean it didn't make a resurgence at the next.
Have you ever had too much of a good thing?