Coconut is the new Ketchup.
Coconut butter + butternut squash fries = This is waaaaay better than tomato ketchup.
Sorry, tomatoes.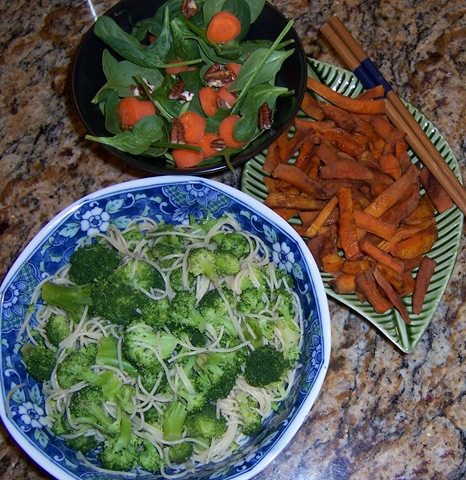 For the fries…
"Butter(nut) Me Up" Fries
1 Butternut Squash
a sprinkle of salt
cinnamon (optional, but awesome)
Procedure:
Cut the squash into fry shapes (use a fry cutter or a knife)
Preheat the oven to 425 degrees F
Put the fries and spices into a big Ziploc-type bag and mix
Line a baking sheet with tin foil, then spray with a tiny bit of Pam. (Wipe with a paper towel so it's even on the foil.) Spread your fries on the baking sheet and shove 'em in the oven
Bake for 30-40 minutes, depending on how crispy you like your fries, and depending on how many fries you put on the baking sheet.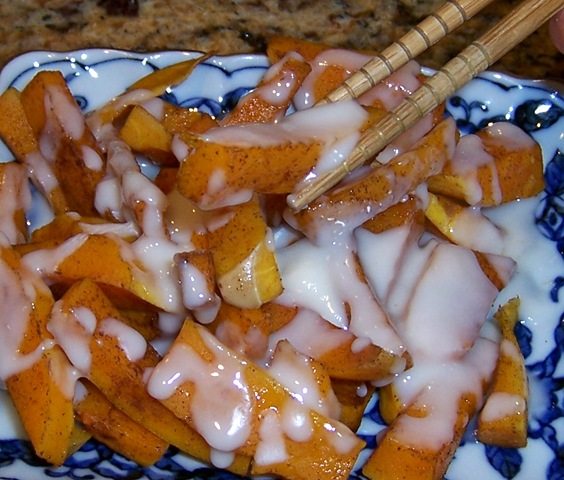 Not missing from the equation were the ever-present chopsticks.
Math Time!
Other good coconut butter combinations: muffins + coconut butter, carrots + coconut butter, anything + coconut butter… There's almost no wrong answer! Now that's the kind of math they should be teaching in schools. It'll be first on the agenda when I become president.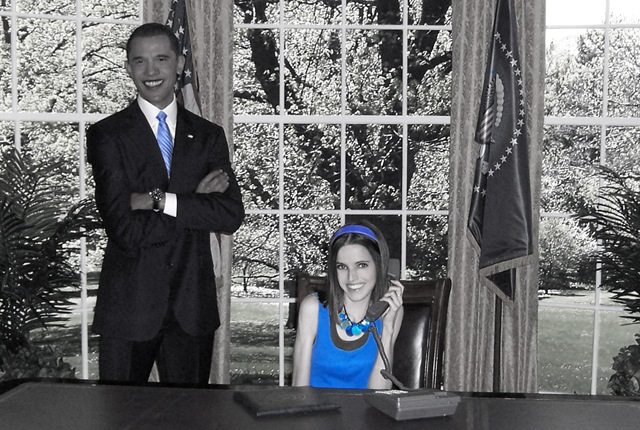 Watch your back, Mr. Obama
It's a lofty goal, setting my sights on Commander in Chief.  Naturally, I have a back-up career plan.
With liberty and cupcakes for all…