There is a way to make even creamier oatmeal.
(Not to mention creamy bulgur, wheatberries, and barley too.) It's all thanks to one secret step. Are you ready for the secret to be revealed??? If so, scroll down. (Hmmm, this sounds like one of those annoying chain emails. But I promise I won't make you send this message to 10 people or risk a lifetime of bad luck!)
.
(Keep going)
.
(getting closer)
.
(almost there)
.
.
.(Are you annoyed with me yet?)
Here lies the secret of how to make the creamiest bulgur, wheatberries, barley, spelt, oatmeal, etc. ever: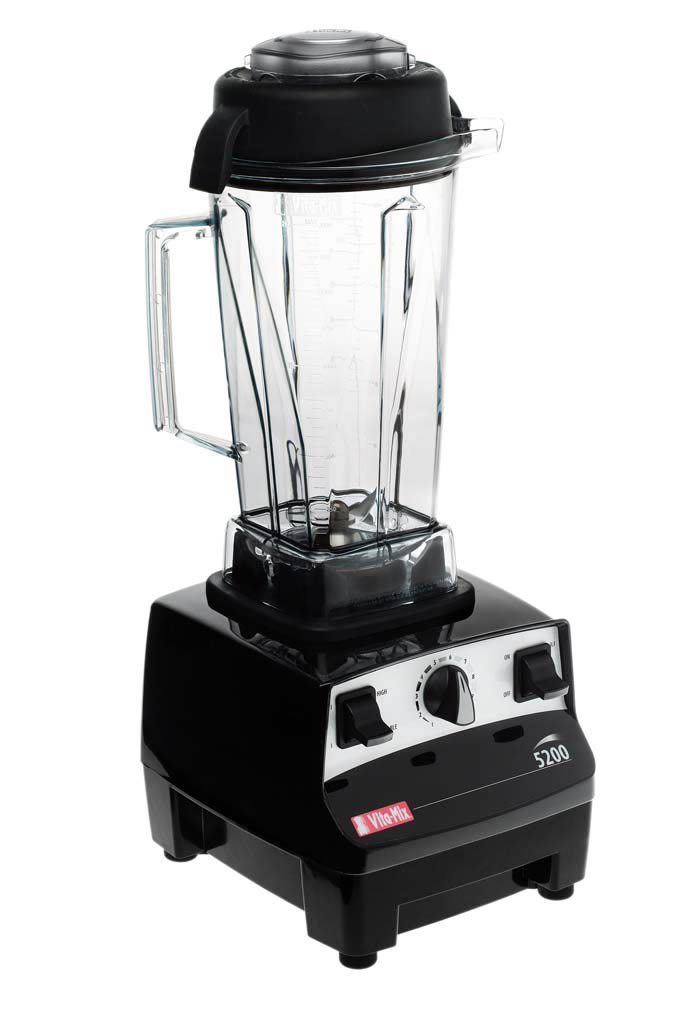 You can use a Vitamix, food processor, or regular blender, but I like to use a hand blender because it's easier to clean. Just make the grains the way you normally would, then blend! (If you want a creamier or thinner consistency, add a little water, milk, or juice prior to blending.)  Sometimes I pulverize the grains to oblivion (the Vitamix or blender is good for this), while other times I barely blend them (the hand blender works well for this– Just blending the grains for a few seconds is long enough for the flavors to meld together but short enough that they still retain their yummy chewiness).
What can you do with these now-creamy grains? Well, you can pretty much use any favorite oatmeal recipe and substitute a different cooked (and blended) grain.
Many ideas can be found on the Chocolate-Covered Recipes' page,under the title "All Things Oatmeal." Just use any of the crazy oatmeal recipes and blend the oatmeal + mix-ins. Or, sub a different grain for the oats in one of the oatmeal recipes. Expand your breakfast horizons! Your tummy will thank you.
Photos: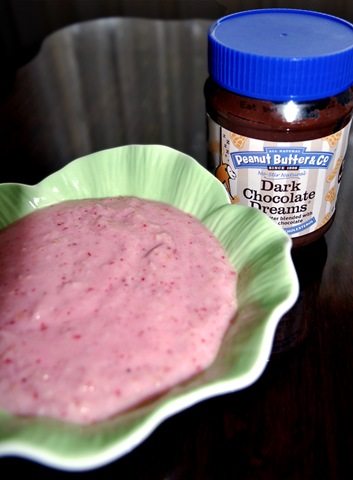 Strawberry Shortcake Oatmeal Pudding
Below, Blended Breakfast Bulgur with Banana (Yikes– that's entirely too many Bs for one recipe title!) I cook up a serving of bulgur, then I add a little soymilk or a little vegan butter and salt and blend away! It yields a pudding-like consistency. You could also add sugar, raisins, nuts, apple juice, peanut butter, etc.  Get creative!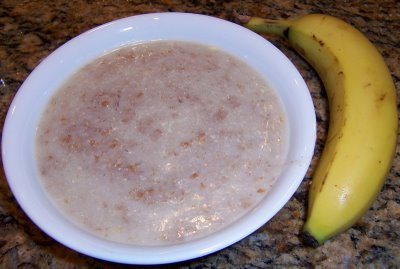 Happy Breakfast Pudding-eating! 🙂