As I'm sure I've written before, being in college affords little time to cook (unless, of course, you are in culinary school). My newest solution for those crazy college days? Curry!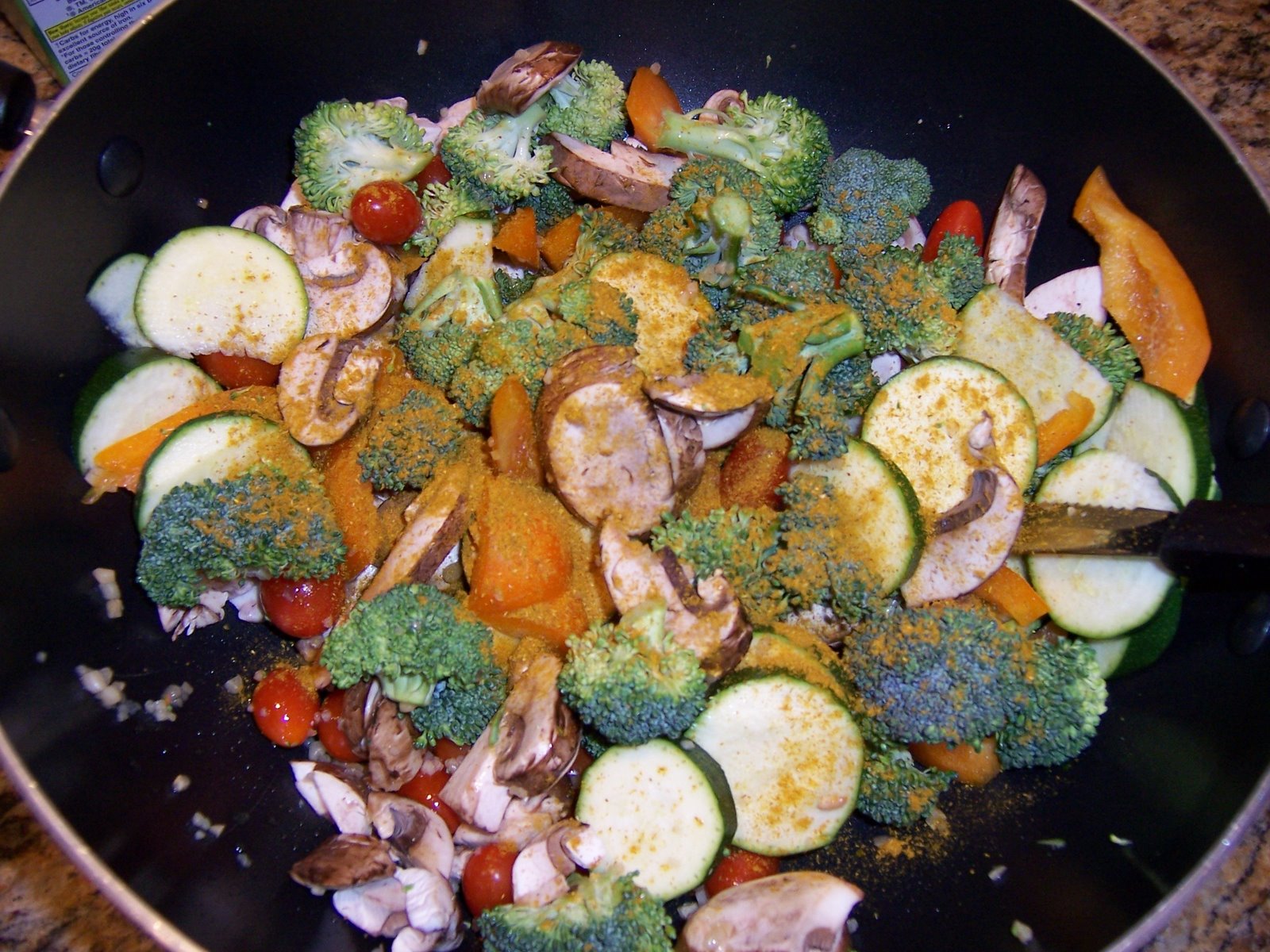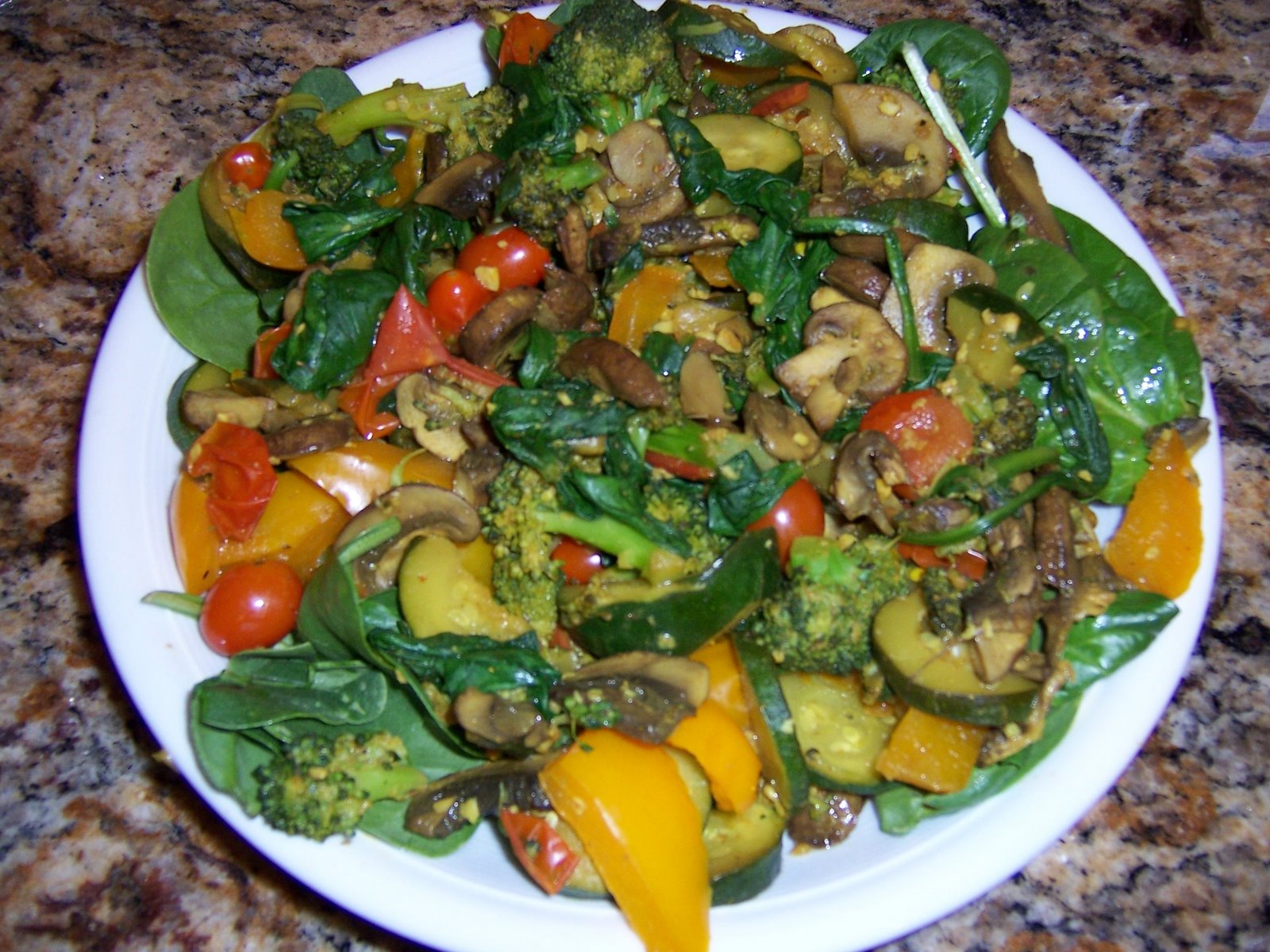 Katie's Curry
Ingredients:
(I'm not listing amounts because it depends on how many veggies you use; plus, I don't really measure things when I cook anyway.)
A whole lot of veggies
Olive oil
Curry powder
Ginger or powdered ginger
Salt
Pepper
Almond milk
Garlic
Spinach
Optional: Raisins, Garbanzo beans
Directions: Throw the whole lot of veggies into the wok/pan with the olive oil, garlic, and ginger. (I use quite a bit of garlic, but then again, I'm a garlic fiend.) Sprinkle on salt, a bit of pepper, and add a liberal amount of curry powder. Cook on high heat for about five minutes, then add the raisins, if using. Continue cooking until veggies are soft, then add the spinach, garbanzo beans (if using), and a splash of almond milk. Stir this all together until the spinach wilts (about a minute more), then turn off the heat. Serve over couscous, rice, barley, etc. Feel free to substitute whatever veggies you have on hand; the versatility of this dish is one of the things that makes it so great.