Helloooooo chocolate chips!
How's your Sunday going so far? Mine's been cooooold (it says "feels like 21 degrees" here in Dallas), but good. I just spent the morning making lots and lots of babies :).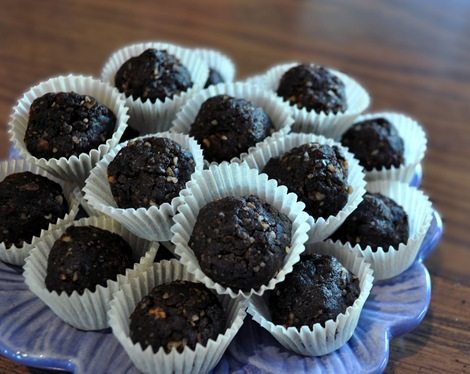 Of course I'm talking about Fudge Babies.
I decided the babies would make perfect Christmas gifts for all my friends. They're quick to make, easy to wrap, and—above all—super yummy!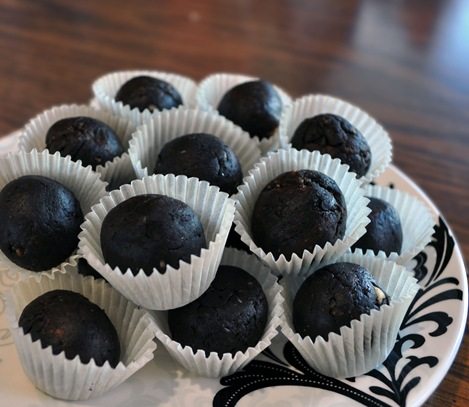 So far, I've only made chocolate Peanut Butter Babies.
But the day's still young.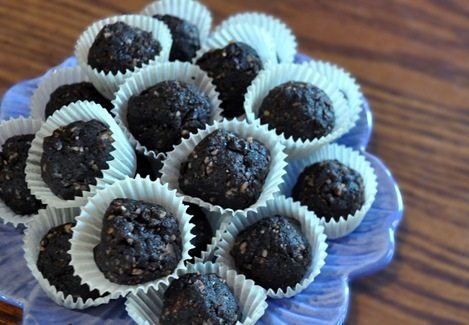 Still on the agenda: Hot Chocolate Babies and Raw Macaroons.
And since I'm making babies anyway… I thought it'd be a good time for a Holiday Giveaway to thank you all for being so awesome and sweet to me, always leaving comments that brighten my day… or even just silently reading my blog.
.
To enter to win a batch of Fudge Babies:
Just comment on this post, telling me which of the Fudge Baby Flavors you want if you win.
Can't choose just one? You can enter multiple times, as long as you write a different flavor for each entry.
Contest ends Saturday, and I'll pick two winners 🙂 (Edit: Winner announcement on Christmas day!)