Lazy Sunday.
The weather was beautiful this morning, so I took my breakfast outside: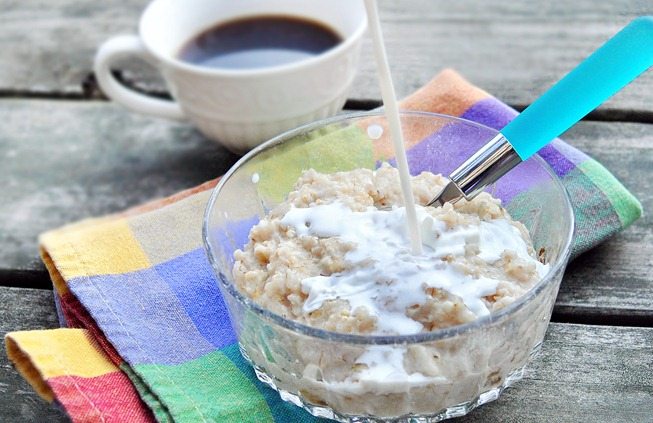 A big bowl of oatmeal with the Voluminous Oatmeal Trick.
One of my favorite things about the voluminous oatmeal trick (aside from how fluffy and creamy it makes the oats) is how easy it is. You do all the preparation the night before. So breakfast comes together in a snap, allowing you to be lazy.
(There's nothing I like more than being lazy.)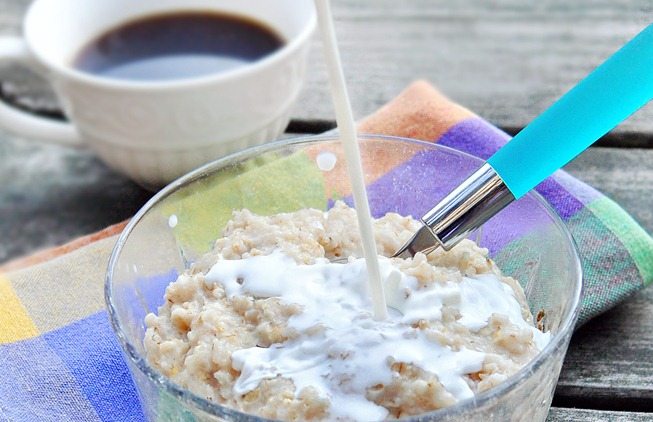 However, at some point today, I'll need to stop being lazy, because…
I have a blind date tonight! 😕
I'm really nervous and am wondering why I allowed my friends to talk me into this. Apparently they think there's a problem with the fact that I haven't had a serious boyfriend in almost a year. And apparently, these guys don't count as "serious boyfriend" material: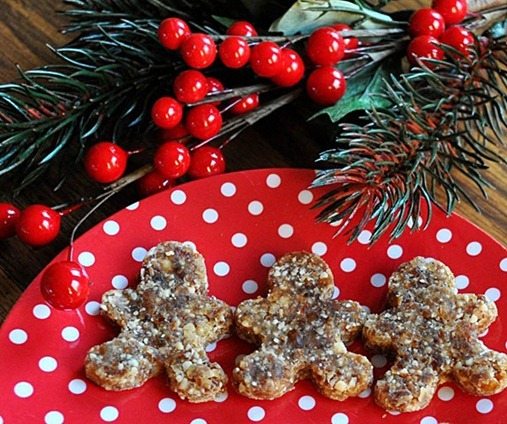 I'm kind of excited, too. In all honesty, it's not completely a blind date because I looked him up on facebook. (What did we do before facebook?) I just couldn't resist.
Question of the Day:
Blind dates: scary or exciting?
And would you look up your date on facebook first? Or do you have more self-restraint than me?