Note to self:
Don't ask for suggestions. You'll get way too many good ones, and thus it will be even harder to make a decision. Finally, at about 6 o'clock Friday night, I had to choose something…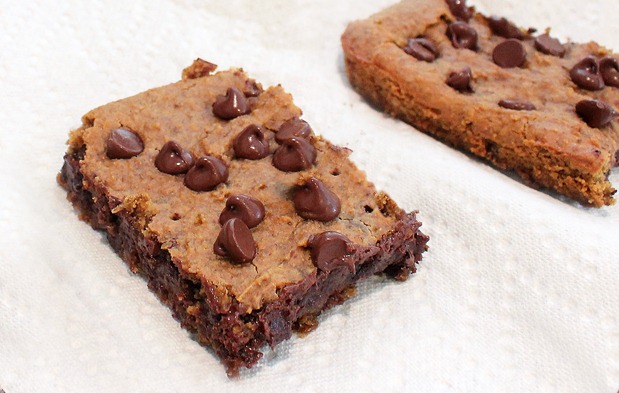 After a lot of wavering, I finally made my Chocolate Chip Blondies with beans.
When I bring those bars to parties, even "non-healthy" eaters gobble them up! Plus, they're gluten-free, portable, and filled with chocolate. (Obviously that last point is the most important.) I packaged the blondie bars individually, and every last one was already gone when I came back an hour after dropping them off.
I hope that means people liked them.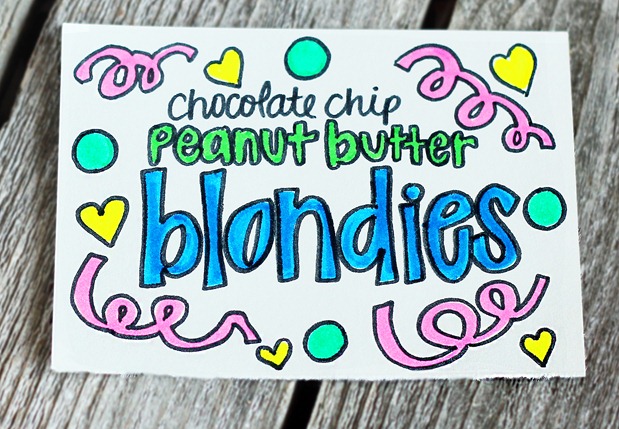 We had to provide full ingredient lists with our baked goods.
In retrospect, I think I might've been a little too excited about the fact that my bars were gluten-free. But as someone with a special diet of my own (veganism), I always love when there's food I can eat at an event… So I wanted people on gf diets to not feel left out at this bake sale.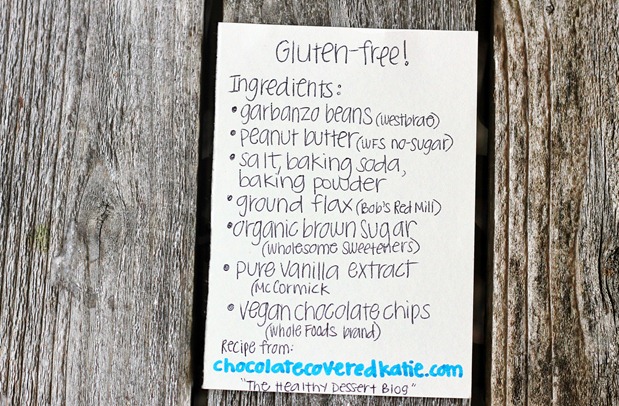 And I just noticed I forgot to close the parenthesis after "McCormick."  My inner grammar nerd is annoyed. 😕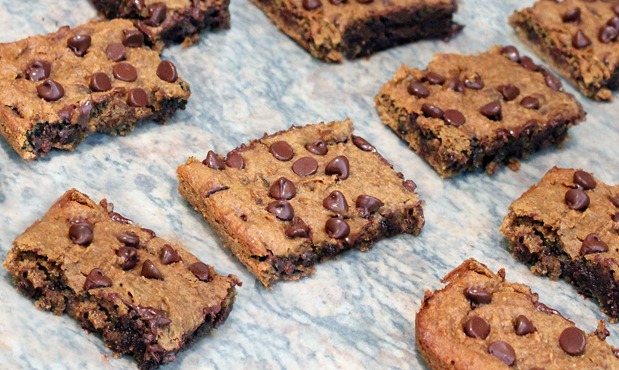 Above, pre-packaged Chocolate-Chip Blondies.
(Edit: These bars look different from the originals because I saved some of the chocolate chips and added them on top instead of mixing. I also cut bars instead of squares, as I wanted to give people a bigger serving for their money!)
I have a lot more photos from the bake sale (including what I bought and whom I got to meet!). Unfortunately, I left my camera at a friend's house and couldn't pick it up until late last night. So I'll post the other photos later in the week.