A blog reader, Jenny, had a really fun idea:
She suggested that, for Hug-a-Carb Month, we should all take pictures of ourselves… hugging carbs! Silly? Yes. But life's way more fun when you're being silly, don't you think? My grandma always used to say, "If they're laughing at me, well then at least they're laughing!" So, at the risk of being laughed at, I'll post my picture. Let's not just stop at hugging carbs. Get creative; the sillier the better!
Will you join me for a carb-love photoshoot?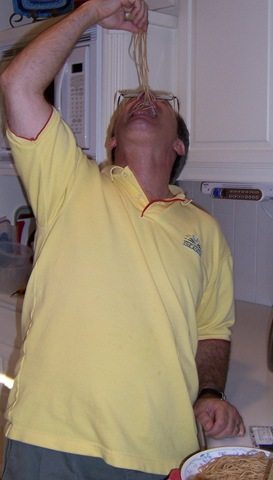 The Spaghetti Monster attacks Handsome Dinner Date.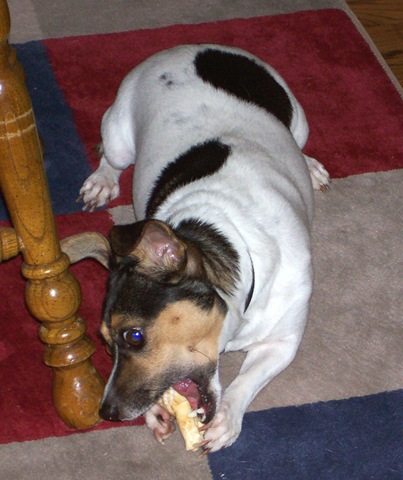 And Henry loves carbs.
Okay, he just loves food, period.
Are you brave enough to take part in the photoshoot? If you don't like grains, it doesn't mean you're off the hook.  After all, fruits and veggies are carbs too!