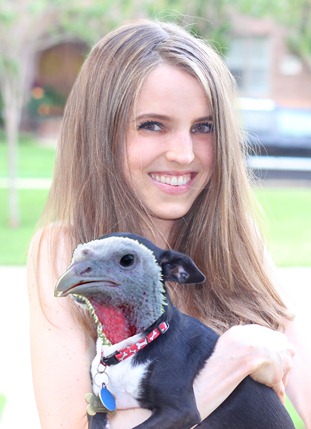 Okay, so really it's Batman morphed into a turkey.
(Sorry, Batman.)
Silly photo, but if it got your attention, it did its job!
Please, if you have the means this Thanksgiving, consider sponsoring a rescue turkey through Farm Sanctuary. Just a quick $30 donation can help provide lifelong care for animals in desperate need of love and kindness. It only takes a minute to help: Click for details.
Other ways to help:
It's good to remember why you're thankful on Thanksgiving; but I also like to help give others a reason to be thankful. So I figured Thanksgiving would be a good time to mention one of my favorite charities: The United Nations Children's Fund, known as UNICEF. (It also has the Humane seal of approval.) The best part about this charity is that you don't have to try and figure out where to send your money; they will put it towards the most dire situation of the moment. I'm a monthly member, but you can also make a one-time donation: UNICEF
Happy Thanksgiving to everyone in the US. And happy Thursday to everyone else :).