Rachel, no you weren't supposed to put beef in the trifle. It did not taste good.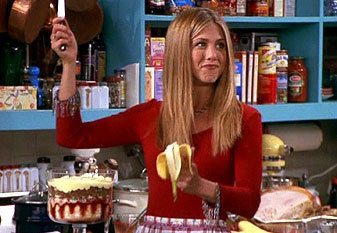 Reason 1,000001 to become a vegetarian:
You'll never have to worry about making the same mistake as Rachel on Friends.
That doesn't mean my Thanksgiving cooking was without its fair share of snafus. I'd originally planned on making a stuffed squash, but that idea deflated… literally. I still managed a pretty good feast: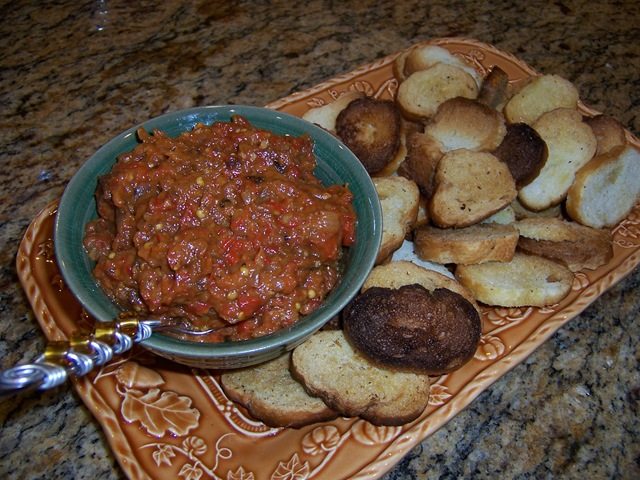 My mom's delicious roasted red pepper dip (subbing raw zucchini sticks for the non-vegan bread)
Dinner included mashed kabocha (it's not Thanksgiving without pumpkin!), sesame-garlic tempeh, mache salad, and the would-be squash stuffing. And some of these: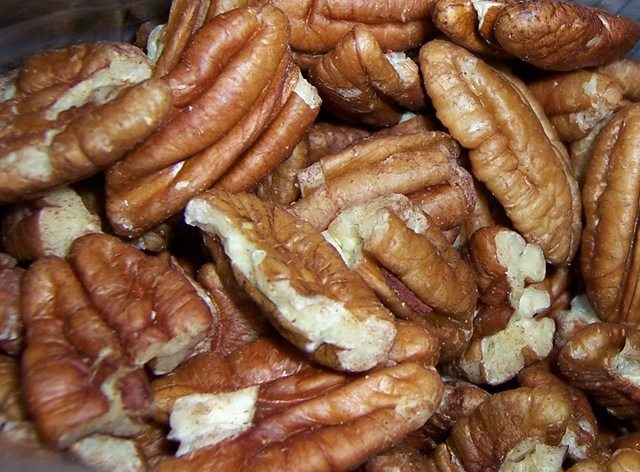 My mom's famous roasted pecans.
Aaaaaand: You didn't think you'd get through a post without seeing Fudge Babies, did you?
Coconut-covered, Raw & vegan Mounds Bar Babies.
Luckily I made like three batches, because they went like hot cakes. I made 1/2 with coconut shavings and 1/2 without. Not one was left by the end of the night, even with two pumpkin pies, two apple pies, cranberry crumble, and peanut butter cookies also available for consumption. And my neighbor, who's been doing the gluten-free thing for a few years now, wants to hire me to make him with homemade Larabars. I told him that they're so easy to make I couldn't possibly think of being paid for it.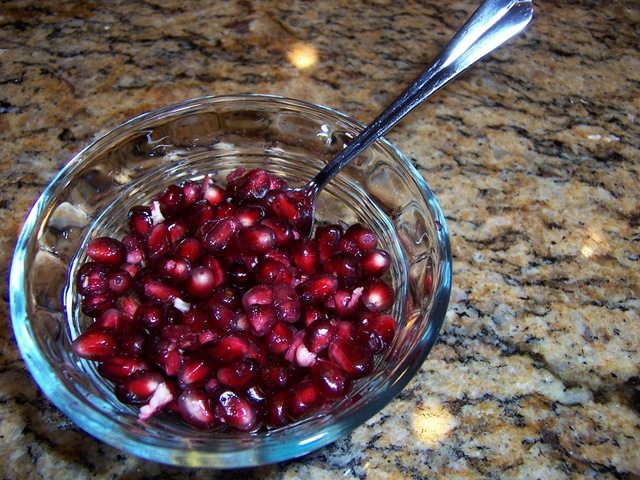 Above, fresh pom seeds to wash down the chocolate.
Henry wishes that someone would cut him a piece of fruit.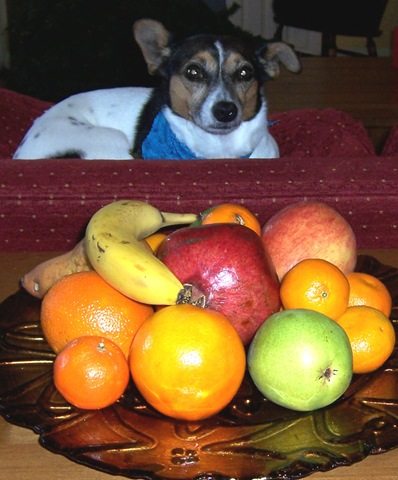 Hmmm, do you think anyone would notice if I stole a banana off the tray?