Healthy Brownies.
It's chocolate. And fudge. How could I not be obsessed?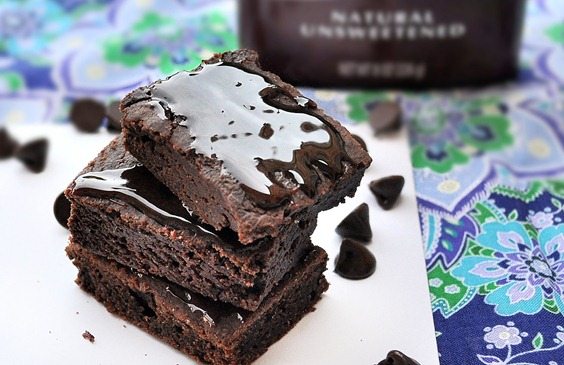 I couldn't capture the fudginess. Brownies just aren't as photogenic as Cake Batter Milkshakes.
Please don't hold this against them: even a professional photographer would have a hard time showing just how fudgey these secretly healthy brownies are.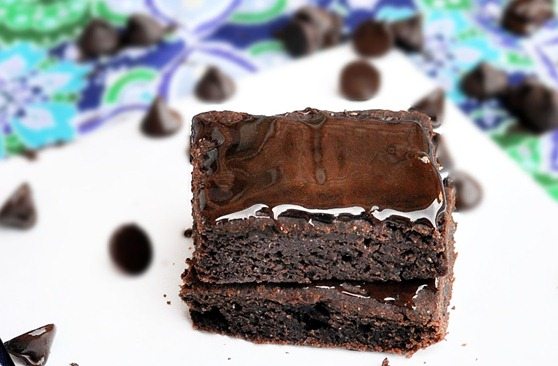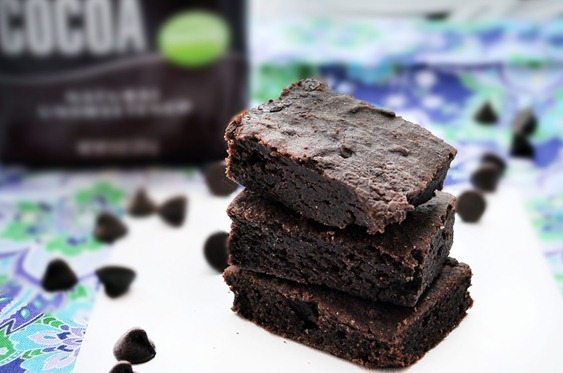 Healthy Brownies
(Makes 12-16 brownies)
1/2 cup unsweetened cocoa powder
1 cup spelt or white flour (For gluten-free, try the famous Black Bean Brownies)
1/2 tsp baking powder
1/2 tsp salt
1 cup granulated sugar or xylitol
1/4 cup plus 2 tbsp soft tofu or mori-nu firm or lite firm (click for Soy-Free Recipe)
1/2 cup applesauce
6 tbsp melted coconut or vegetable oil
1/4 cup milk of choice
2 tsp pure vanilla extract
optional: chocolate chips!
Combine dry ingredients, and mix very well. In a blender, combine wet ingredients and blend until smooth. Pour wet over dry and stir, then pour into an 8-inch square pan, greased well or lined with parchment. Cook for 15-18 minutes at 325 F. I'm not sure why this is the case, but these brownies taste ten times sweeter and richer if you don't eat them until the next day! (Seriously.) My fudgey variation: If you want them extremely fudgey– as in "so gooey you need a fork to eat them"—cook the batter for only 8-9 minutes. Then put the pan of still-undercooked brownies in the fridge to cool and firm up considerably overnight.
View Healthy Brownies Nutrition Information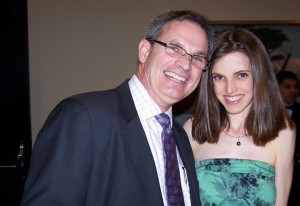 If you're feeling generous, you can share. Or, just make two pans. (P.S. I kinda miss my long hair! I'm growing it out again.)
Do you have an absolute favorite dessert?
Maybe a dessert from a restaurant? Or an old family recipe? My favorite desserts have two characteristics: chocolate and fudgey. This explains why my favorite recipe is my raw chocolate fudge cake and my favorite restaurant dessert is Candle Cafe's chocolate mousse pie. It's on my "to-do" list to try and recreate that mousse pie.
But my next experiment is a S'mores version of these bars.