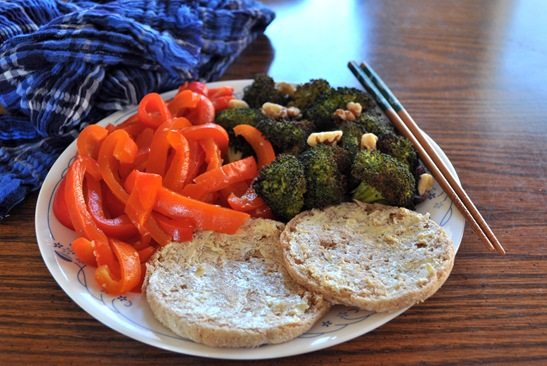 Lunch! Sauteed peppers with oil and garlic, "buttered" whole wheat English muffin, walnuts and Candied Veggies.
Today's candy veggies = broccoli. They were super-delicious!!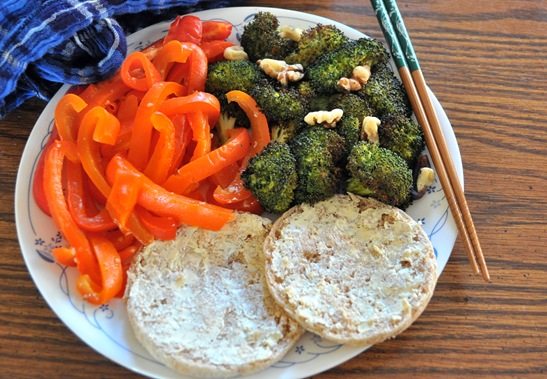 It was a freezing cold day! Did you know the temperature can drop to 3 degrees in Texas? (P.S. See the cute scarf in the photos? It was there in case my lunch got cold. Besides, I needed a stand-in for my usual fake flowers. They're hibernating for the winter.)
Procrastination tool!!
Some of y'all asked if my blog is changing colors. The answer: I just figured out I can change the background color. Yeah, I'm slow with technology like that. Right now, it's purple. Would blue be better? I'm having fun with this. Make it pink, make it blue! (Any other Disney Sleeping Beauty fans?)