Two days ago marked the birthday of a very special friend of mine.  She seriously is one of the kindest, most selfless girls I've ever been lucky enough to meet.  Because my friend is always so sweet to others, three of us decided that, for her birthday, we ought to reciprocate some of that kindness. This is why, on Tuesday morning, at an insanely early hour, I was in my kitchen making pancakes.
And to go along with the Pancake Challenge, I made Pancake Roll Ups :).
Mounds Bar Pancake Roll Ups, to be exact: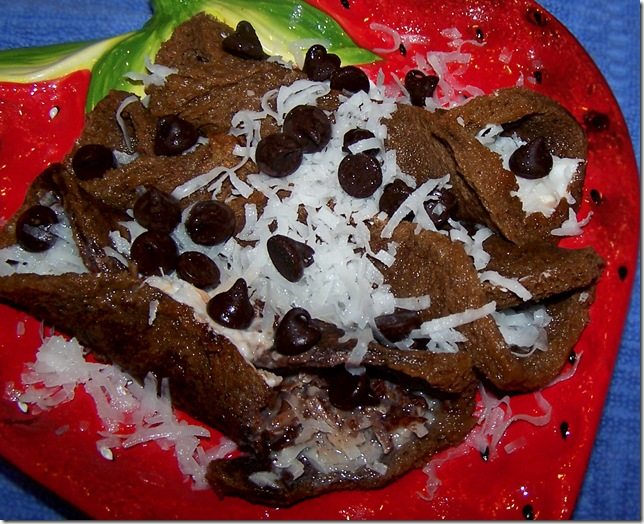 (I used the Brownie Batter Pancakes as a base.)
Pre-rolled stage: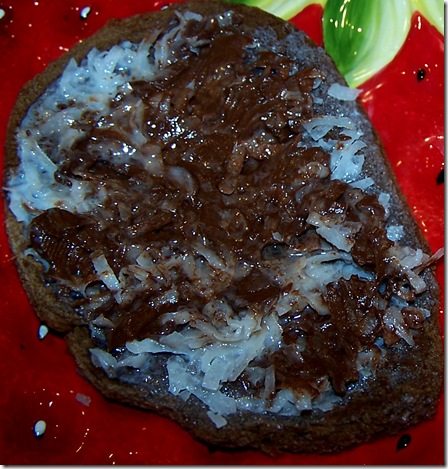 And reeeeaally close up: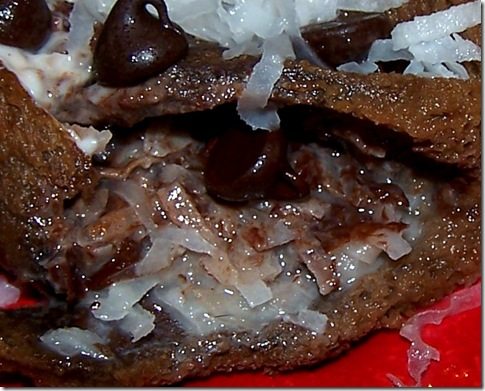 So what exactly did my friend think of her birthday surprise Pancake Roll Ups?
I'm not sure…  She didn't come up for air long enough to tell me!
Question of the Day:
Have you ever surprised a friend for his/her birthday?
One of my favorite "friend birthday" memories is of one year in high school, when we "kidnapped" a friend before school and took her to breakfast in her pajamas.