Or is it?
I don't usually make New Year's resolutions—not serious ones, anyway. I'm too impulsive. If there's something in my life I don't like, why wait until January to fix it? However, there are a few changes I've thought about making to my blog.
If you get a chance:
I'd really appreciate your feedback. Would you like to see more or less of the following:
Savory recipes
Guest posts
Posts with Tips for Bloggers
Food photography tips
Personal posts (as opposed to just recipes)
Chocolate recipes
Ooh wait; scratch that last one. You're getting more chocolate recipes whether you want them or not!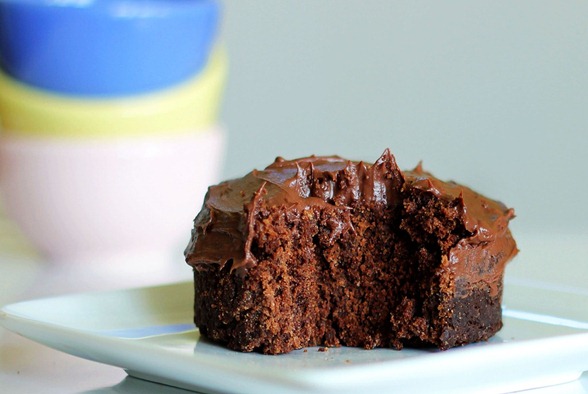 Expect many more recipes like One-Minute Chocolate Cake.
Other upcoming posts include chocolate-chip cookie dough cake, chewy granola bars, oatmeal raisin breakfast cookies, sweet potato chili, peanut butter sandwich bread… I'll, of course, still be writing about topics that make me happy: chocolate and desserts. But a big part of what makes me happy is making others happy, so I want to know what you want.
For tomorrow's post:
Would you like to see a savory recipe or a sweet one?
And thanks in advance to everyone who takes the time to offer feedback. I really do appreciate it! If you have any other suggestions or thoughts, please feel free to let me know. Unless you want less chocolate.
Then you're out of luck ;).