The other day, when I spotted the new Larabar flavors at the store—chocolate chip cookie dough, chocolate chip brownie, carrot cake, and peanut butter chocolate chip—my hand involuntarily reached out to snatch them.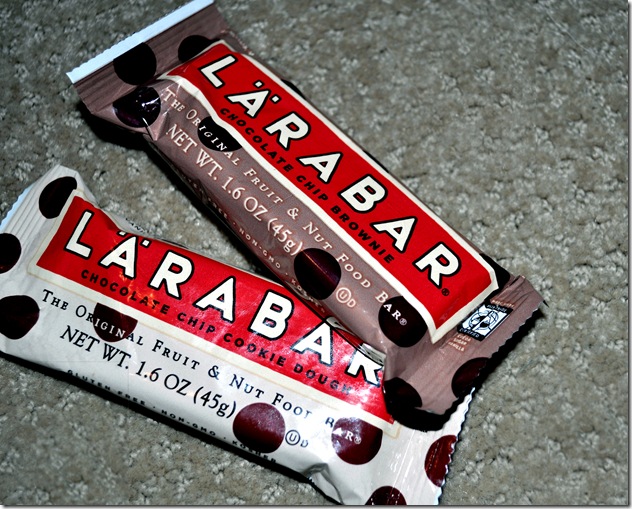 (Well, I only got these two, so I did manage to not buy all the newest Larabar flavors.)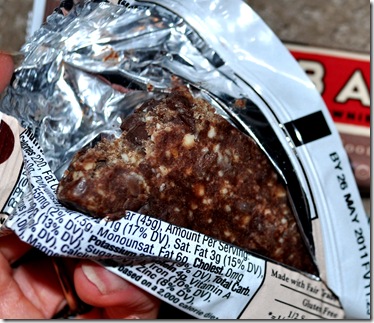 I love to make my own Homemade Cookie Dough Larabars, where I can put in extra-dark chippies and use whatever nuts I want (sometimes I like using almonds in place of the cashews). But then again, isn't homemade always better?
As far as packaged bars go, I thought the cookie dough was Larabar's best flavor yet!  But the brownie bar was seriously lacking in the chocolatey department. Jocalats are much richer. I ended up giving the rest of the brownie bar to my dad (who really would eat anything!) and took all of 5 seconds to make myself a different snack: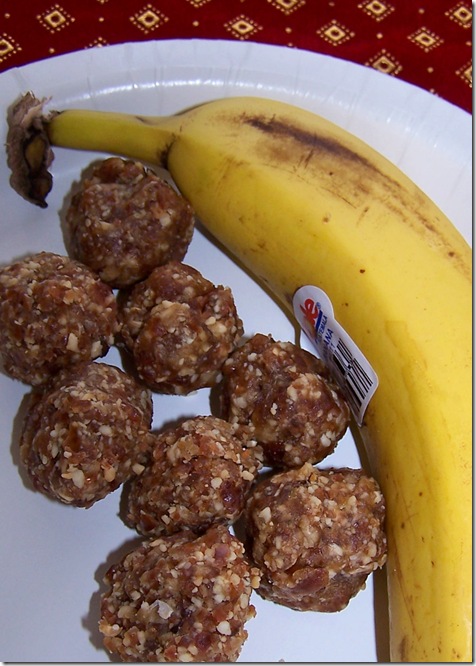 Homemade Peanut Butter Larabars
Question of the Day:
Have you ever tried making your own Homemade Larabars?
If so, what's your favorite flavor? If not, you really should try; it's super-simple, quick, and much less expensive than buying pre-packaged bars. Plus, you get to make up your own flavors! Best part!!