I'll get my New Year's Eve recap post up tomorrow. Since it's only 9AM, I haven't had a chance to write the post yet. Hopefully y'all had an awesome night :).
Instead, today, I'll gush about the surprise package I received in the mail on Thursday: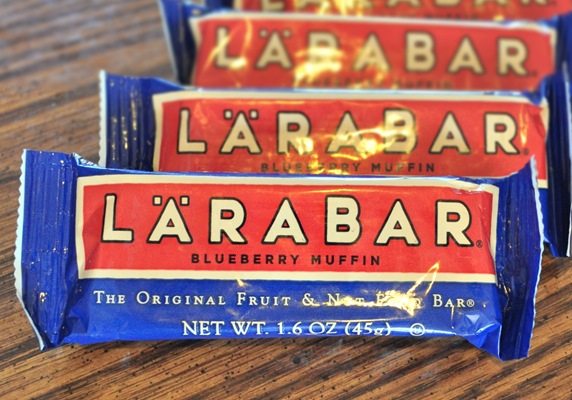 Blueberry Muffin Larabars?!
Didn't even know they were making these! So opening the package was a complete shock. Right off the bat, I liked 'em, because they're blue. (Best color!)
I never did a blueberry version of the famous Homemade Larabars. but it could easily be done. Here's a look at the ingredient list on the Larabar package: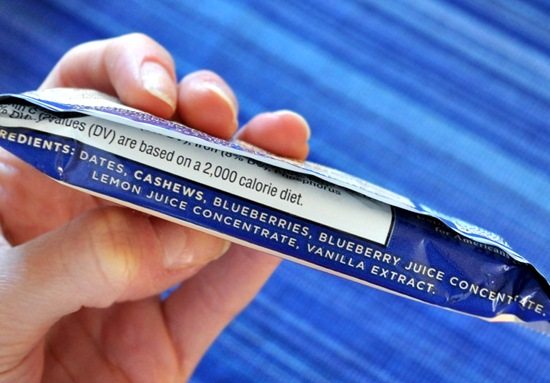 Blueberry Muffin Larabar Ingredients: dates, cashews, blueberries, blueberry juice concentrate, lemon juice concentrate, vanilla extract
And Blueberry Muffin Larabar Nutrition Facts: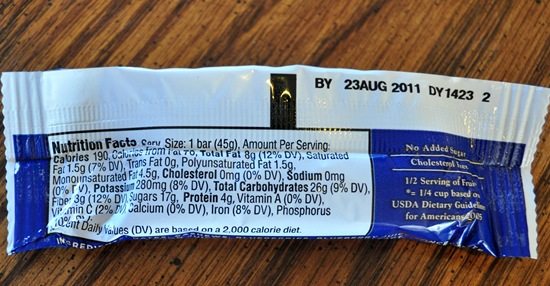 Sadly, they weren't my favorite, taste-wise. But please don't see this as a slight against the bar. I am biased against all of the Larabars that don't contain chocolate. 😉
The chocolate Jocalat bars, using my Microwave Brownie Trick, are pretty much the only Larabars I like. (Well, I've been warming to the Cookie Dough bars lately, too.)
I'm also not fit to judge these bars because dried blueberries and I don't get along. At all. But—if it helps—my little sister liked them. She said they tasted like a chewy blueberry cookie. And my mom thinks they're delicious. Her words: "They really are like blueberry muffins. I want to slather butter on and toast them!" Silly Mommy.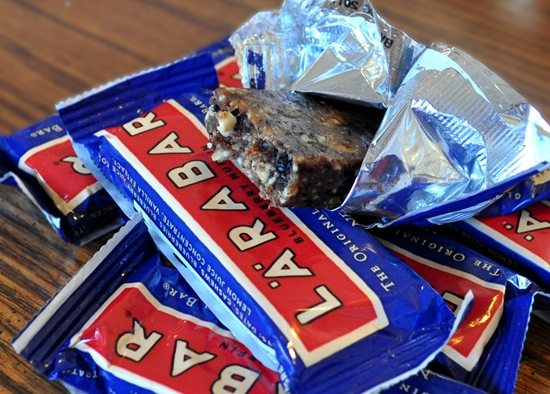 Happy 2011… if you're even awake to read this!