What are your favorite portable meals?
Sandwiches are one example of an easy and portable meal component, because they're not too messy, and they don't need to stay cold. But one can only eat so many plain-jane peanut butter sandwiches before it gets old. (Oh forget that; I could eat pb sandwiches every day for the next hundred years and not get sick of them.) One day last week, for the sake of variety—and because experimentation is so much fun—I strayed from the pb-sandwich road, with this: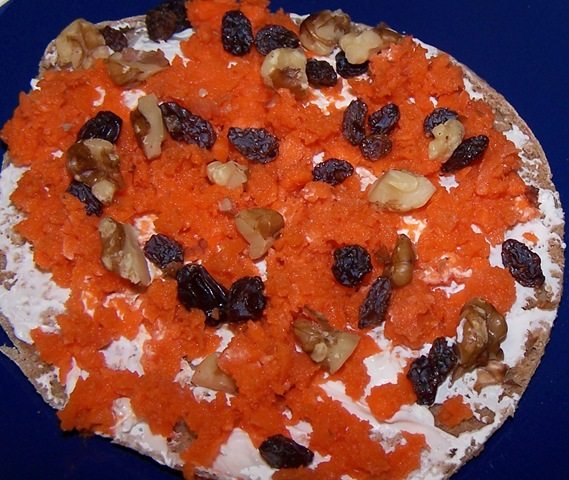 Carrot Cake Sandwich
Shredded carrot
Raisins
Crushed walnuts
Cinnamon
Cream cheese, such as Tofutti OR coconut butter or Cheesecake Mousse
sweetener of choice, if desired
Close it all up in a whole wheat pita and you're good to go.