The "Breakfast Sundae"
I first cooked up a serving of oatmeal, using the "Voluminous Oatmeal" trick.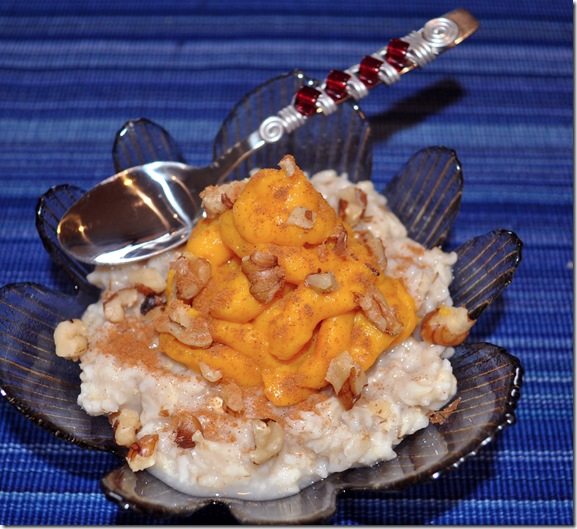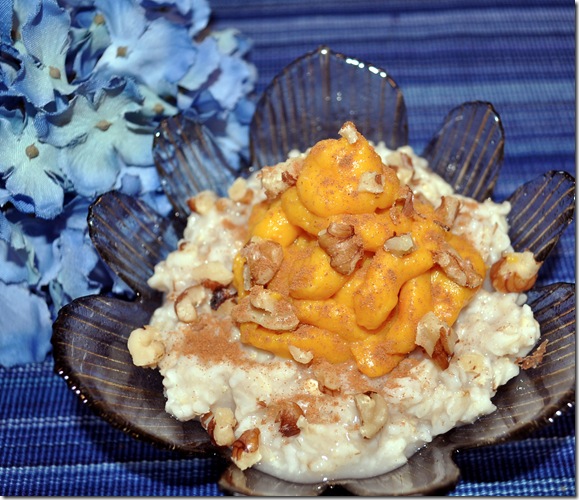 Then it was time to add cinnamon and walnuts sprinkles. Oh yeah, and Pumpkin Mousse whip cream. Twas almost too pretty to eat. But somehow, I managed.
To make the mousse look like whip cream:
I made a quick batch of pumpkin mousse, then used the "Whipped Cream" trick. And thus, the oatmeal "Breakfast Sundae" was born.