Seeing as I've already posted two Oatmeal-themed blog entries this week, I'm going to go ahead and declare this week to be Ode to Oatmeal Week.  Let the oat-loving begin!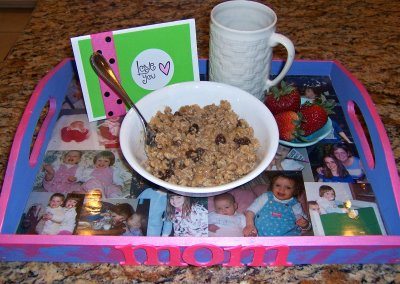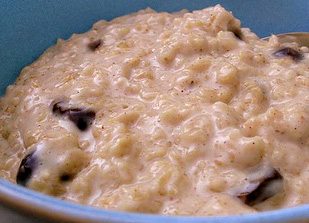 Oatmeal Raisin Pudding
2 cups milk of choice
2 cups cooked oatmeal
2 tsp cinnamon
2 Tbsp pure vanilla extract
1/4 tsp salt
1 cup raisins
optional 1/4 cup sweetener of choice, or to taste
Combine all ingredients and bring to a boil. Then turn down to low heat for about 20 minutes, stirring occasionally, until pudding is the desired consistency. Makes 2-4 servings, depending on how big the eater's appetite is and whether the pudding is being consumed as a meal or a snack.
The above method works for more than just oatmeal-raisin pudding:  You can take any rice pudding recipe and simply substitute cooked oats for the rice.  Coconut rice pudding?  Chocolate rice pudding?  Maple rice pudding?  Pumpkin rice pudding?  Mr. Oatmeal can do all this and more! (Not that you ever doubted him.)