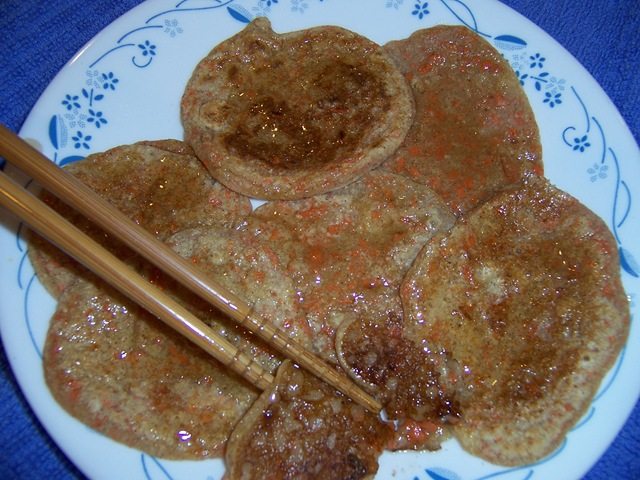 24-Carrot Cake Pancakes
(Makes 1-2 servings)
All you have to do is mix the dry ingredients for 24-Carrot Cake Cupcakes. This can be done days in advance if you wish. Divide the mix into 4 equal servings. In one of those servings, add 1/4 tsp vanilla extract, level 2 tbsp applesauce , and 1/4 cup shredded carrot.  Then add 4-6 tbsp liquid to the mix and stir.
The best part?  You still have three more servings with which you can make cupcakes, pizza, bread, or… more pancakes!
Other topping ideas: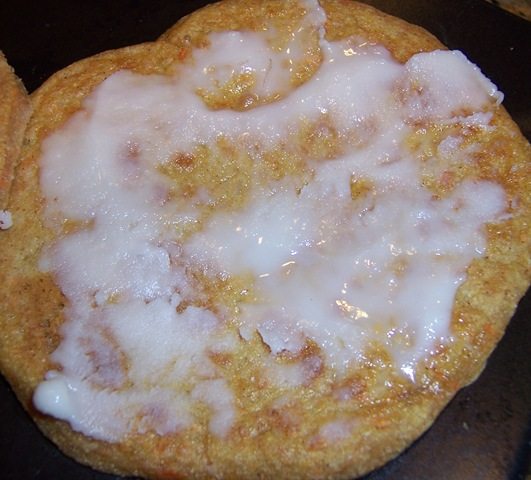 Of course, there's coconut butter.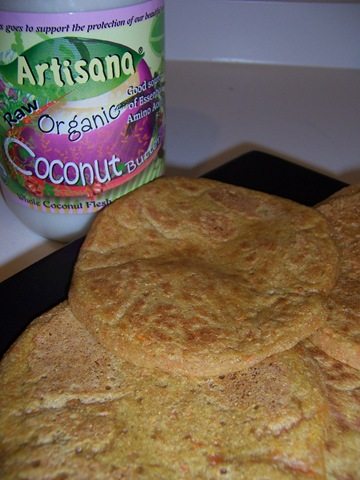 And then there's also: Maple syrup, agave, Soyatoo & jam, raisins & apples, vanilla icing, pineapple juice, strawberries and tofutti cream cheese… I could go on and on.