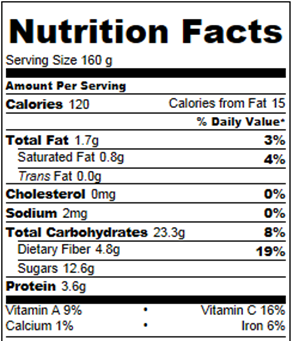 WW Points (new system): 3 points
Substitution Notes:
As I wrote in the post, I'm working on another recipe that doesn't call for coconut. The new recipe will be more of a true fruit crumble—with more of the crumble part. I'm hoping to get the recipe up sometime in the next few weeks, after making it again and serving it for feedback (to make sure others like it, not just me!).
In the meantime, please don't just sub an equal amount of another flour in this recipe. Coconut flour is a different beast, and it can NOT be successfully subbed equally in most recipes unless you also change other aspects of the recipe.