Don't you kinda want to make this healthy chocolate frosting your computer's screen saver?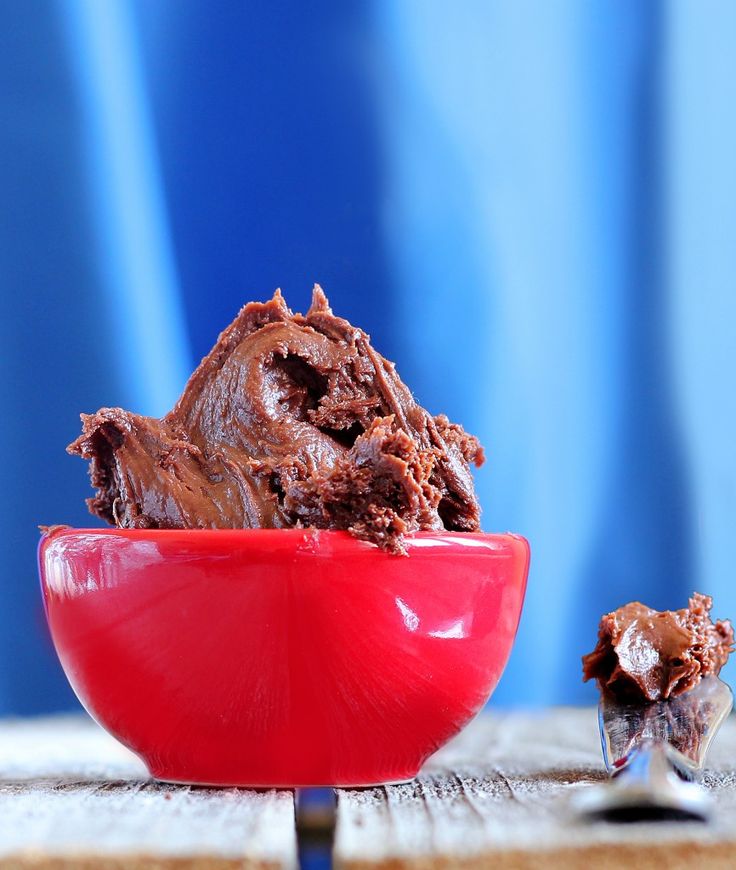 Yeah, me too. Be right back…
Okay, it's done. Now I can stare at chocolate all day.
Happy!!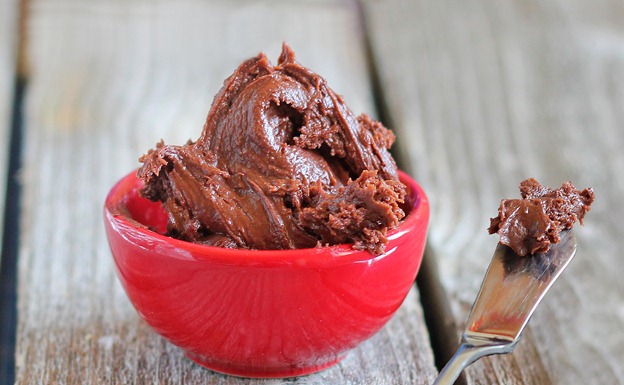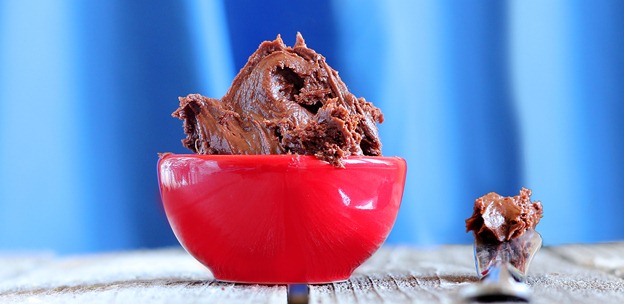 This healthier alternative to store-bought frosting tastes like what you'd get if you melted a Reeses peanut butter cup and slathered it thickly onto the top of a cupcake. Or ate it straight off the spoon.
NO corn syrup, NO shortening, NO trans fat – just creamy, dreamy, rich chocolate frosting you can slather on absolutely everything!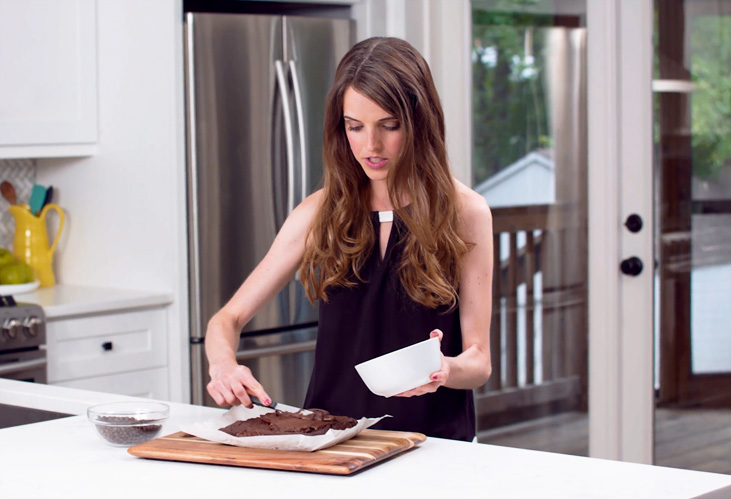 (This is the frosting recipe I use on the chocolate cake in Episode 2 of the USA Today cooking show, What The Fudge.)

Healthy Chocolate Frosting
Healthy Chocolate Frosting
Yield:
Yields almost a 1/2 cup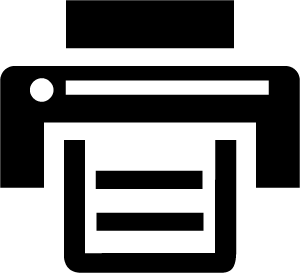 Print This Recipe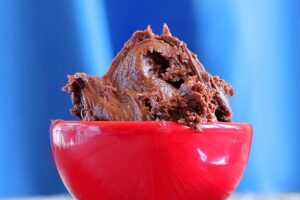 Ingredients
1/4 cup peanut butter or allergy-friendly alternative
4-8 tsp pure maple syrup (click for a sugar-free version)
2 tbsp cocoa powder
4 tsp milk of choice, or more for thinner frosting
3/4 tsp pure vanilla extract
optional: handful of chocolate chips (the "pieces")
Instructions
*Feel free to try this recipe with almond butter, cashew butter, sunbutter, or even coconut butter! Agave can be subbed for the maple syrup. I haven't tried a stevia version, nor have I tried the healthy frosting recipe with pb2 or better'n pb, but you can try those substitutions at your own risk. This healthy frosting recipe is vegan, gluten-free, and also free of refined sugar.
To make the frosting: blend everything (including chips, if using) in a small food processor or Magic Bullet. If you have a bigger processor, it might be best to double the recipe so everything blends more smoothly. Best to store uneaten frosting covered in the fridge.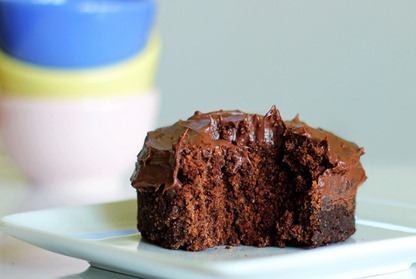 Try this frosting on a One Minute Chocolate Mug Cake.
What's one thing that's made you smile today?
If you can't think of anything, take another look at the first photo of this post. If chocolate doesn't make you smile, there's no hope for you! 😉