Snack!
I literally just finished eating this: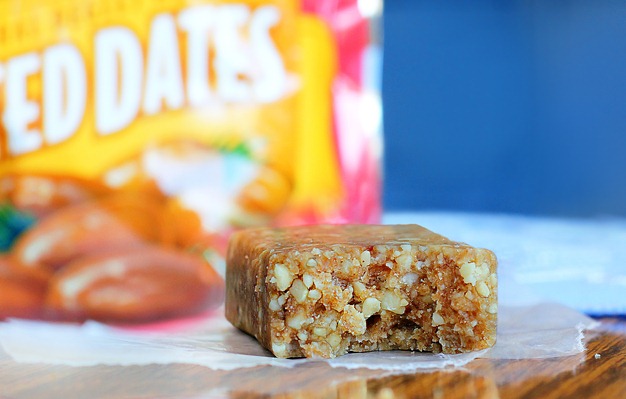 The actual recipe can be found here: No-Bake Cashew Cookie Bars.
(The link goes to a really old post with super-ugly photos… but a delicious recipe, nonetheless. It's my goal to find all the old, uncategorized recipes on this blog and categorize and re-shoot them. I might still leave the ugly photos up as well, though, because it's fun to see the difference.) Speaking of ugly photos, here are some un-edited ones of my project this morning: pop tart babies!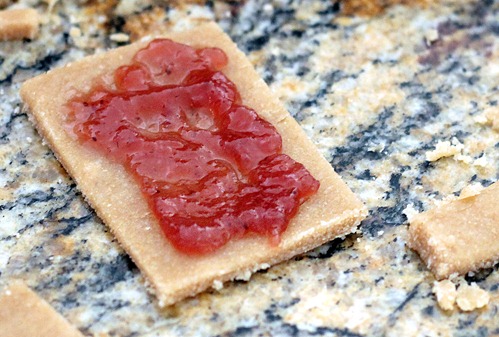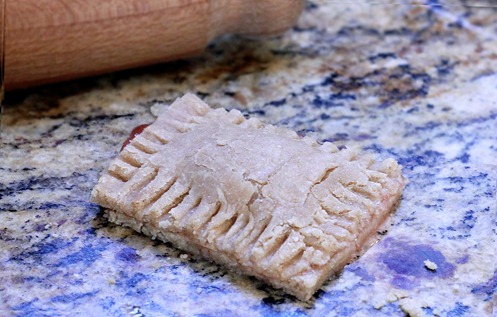 Finally, I'm honored to be a guest on VegNews today. I'm also going to be in their September issue of the actual magazine, and my chocolate sauce is on the cover of their current issue. A few years ago, I joked–with the help of Photoshop–about being a VegNews cover model.
Things work in strange ways! See you tomorrow, with a new recipe :).