There's another guy in my life, and his name is: Dad! Because our family was apart for my dad's birthday in June, we waited to have a big celebration. Said celebration finally took place yesterday.
And it began with a stack of vegan German Chocolate Pancakes.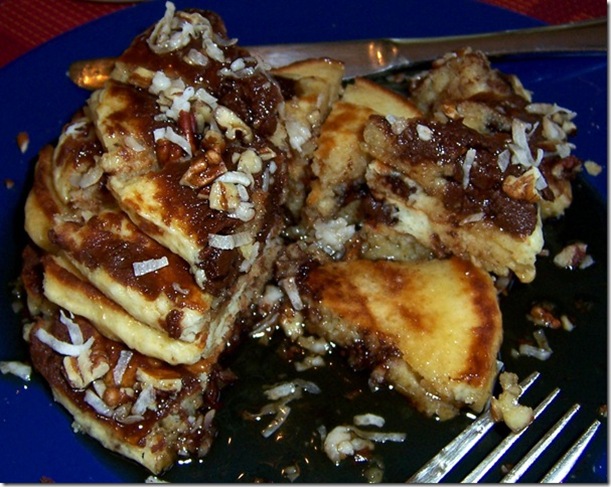 (The above photo is from last year's Father's Day breakfast.)
Later, it was time for presents. I gave Dad a new Nike outfit. Perhaps I can someday convince him to take up running. Goodness knows I've tried! But the one time I got him out there, he tired pretty quickly and retreated home, leaving Henry and yours truly to finish the run alone.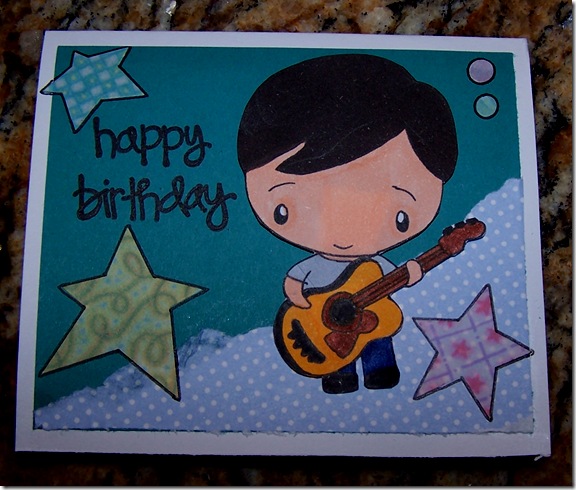 Along with the outfit, a birthday homemade Afri-card.
They say it's your birthday… The Beatles and soccer are tied for dad's love. Remember the soccer bear cake?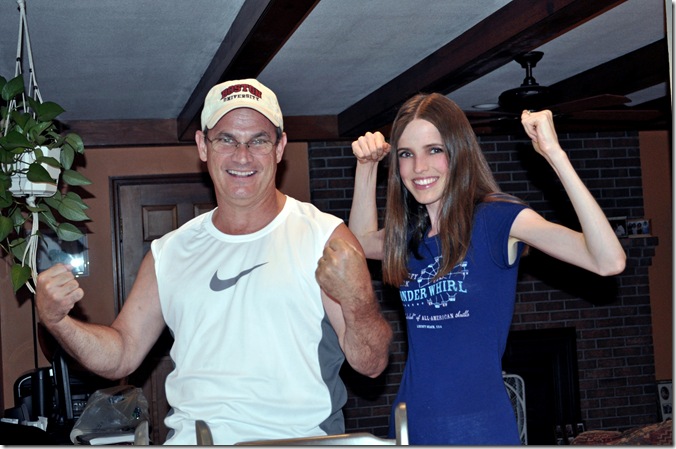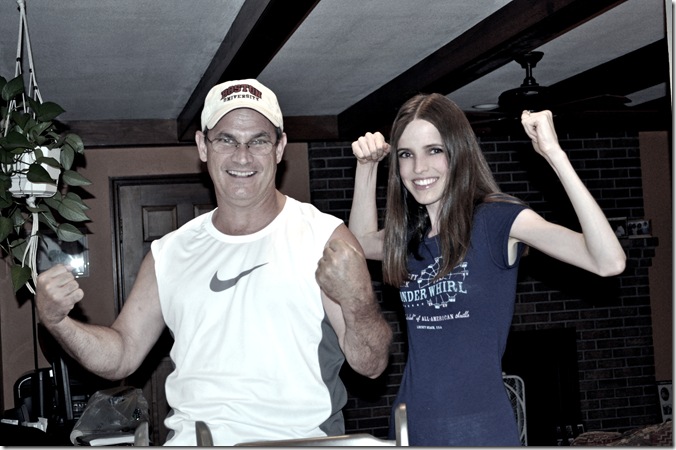 Dad, in his new shirt! We both have a long way to go to look like Robert!