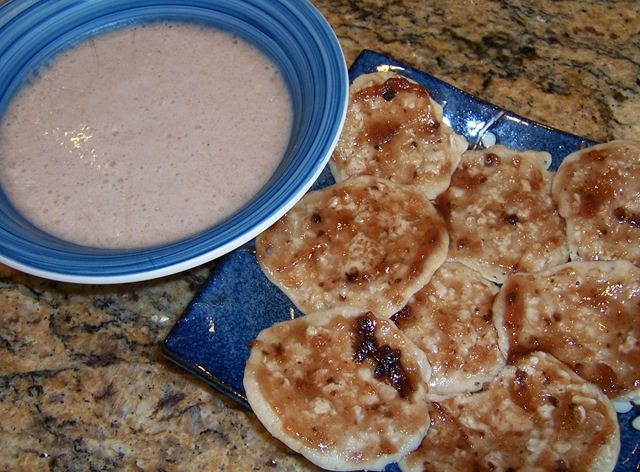 An ode to my "Oatmeal Cookie" Crepe Cakes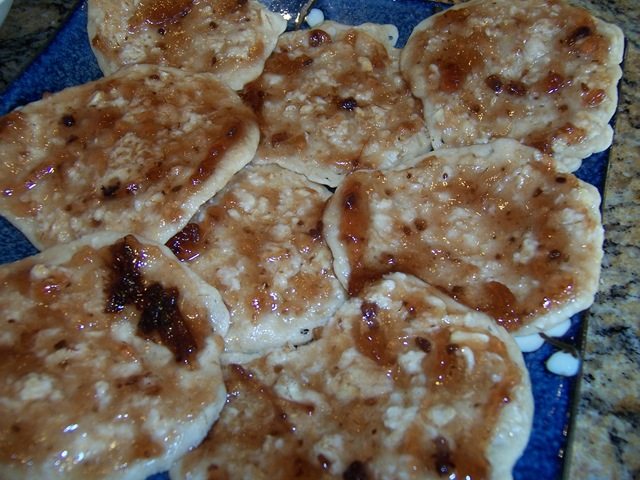 Above, with creamy, sweet Everything Nice Banana Spice Pudding
Or, below, with soyatoo dots and homemade jam.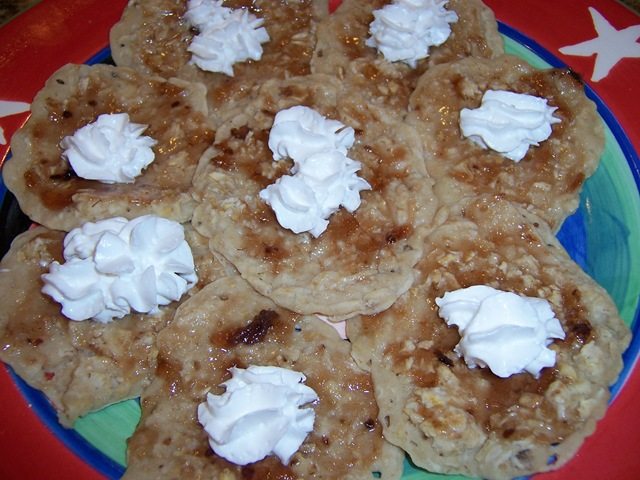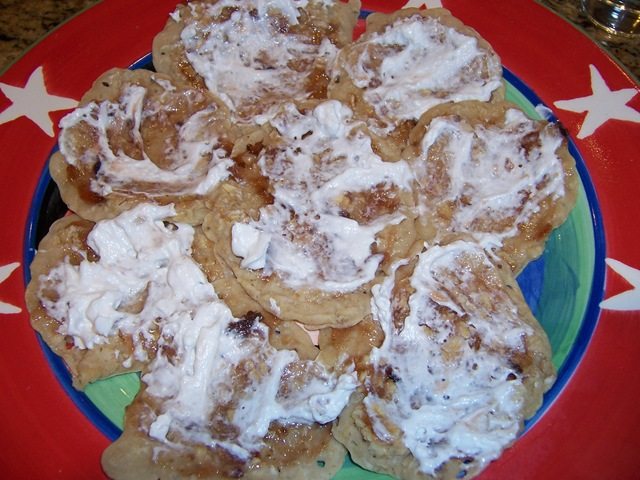 Finally got around to posting the recipe:"Oatmeal Cookie" Crepe Cakes
Oh, and another recipe for you: Here's the recipe for that simpler-than-simple cashew milk I mentioned the other day:
CCKashew Milk
(Get it,CCK?? Okay, bad joke)
3 cups cold water
2/3 cup raw cashews
2 or 3 dates, soaked
dash salt
Blend the cashews, then cover with 1 cup of the water and re-blend. Add the dates, and blend again. Puree, puree, puree! When it's a paste, add the rest of the water and blend a final time. Makes 4 delicious cups!