Yesterday morning, weather.com failed me again. About twenty minutes into my run, the skies opened for an unpredicted rainstorm. It actually felt glorious; a nice way to cool off from the horrible Texas summer heat.  Of course, the coolness didn't last long. Soon, Mr. Sun resurfaced, and the temperature soared back up to the 90s, causing me to search for a new way to cool off.
Enter Afternoon Snack: Chocolate-Covered  Banana Faux-Yo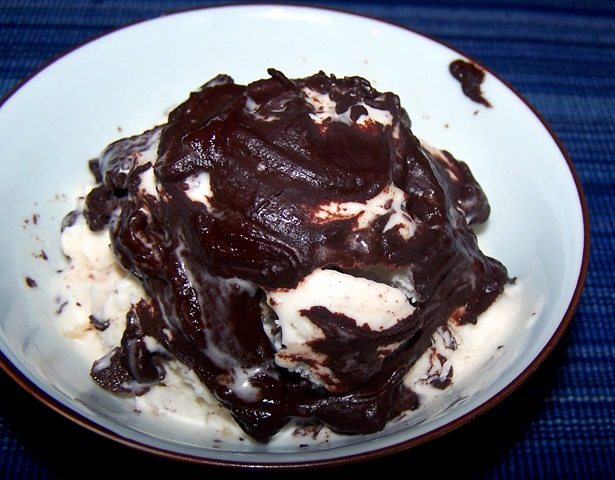 Above, Banana Faux-Yo, topped with swirls of dark PMS Chocolate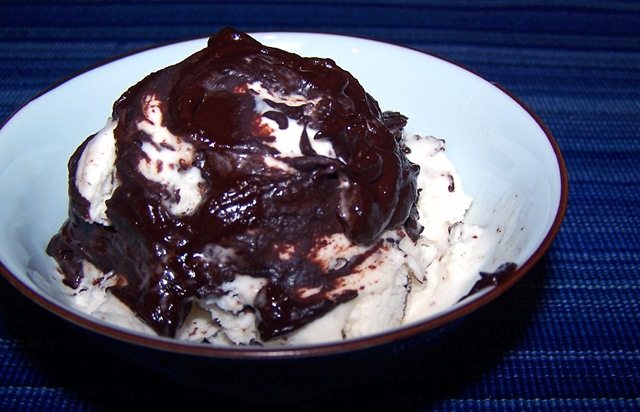 It's a proven fact that chocolate eaters have more fun! Ok, I don't actually have studies to back this up, aside from experience. But that's gotta count for something, right?