These completely delicious vegan lemon bars can be a gluten free, sugar free, dairy free, nut free, oil free, and egg free recipe, with NO coconut milk required!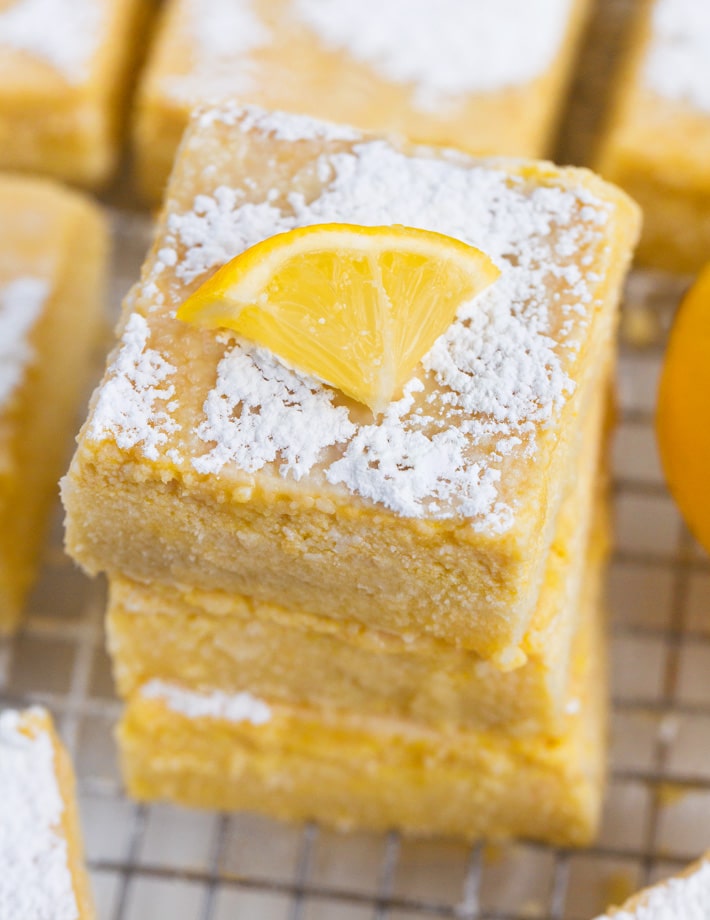 Easy vegan lemon bars
You will fall instantly in love with the smooth texture and bold lemon flavor.
Light, soft, sweet, and lemony, the simple vegan recipe is perfect for summer barbecues, dinner parties, baby showers, weddings, book clubs, potlucks, or your average Monday evening dessert.
One rich and luxurious bite, and you'll swear the healthy lemon squares taste so good that they must be packed with butter and heavy cream. Yet they are not at all!
Readers also love this Vegan Carrot Cake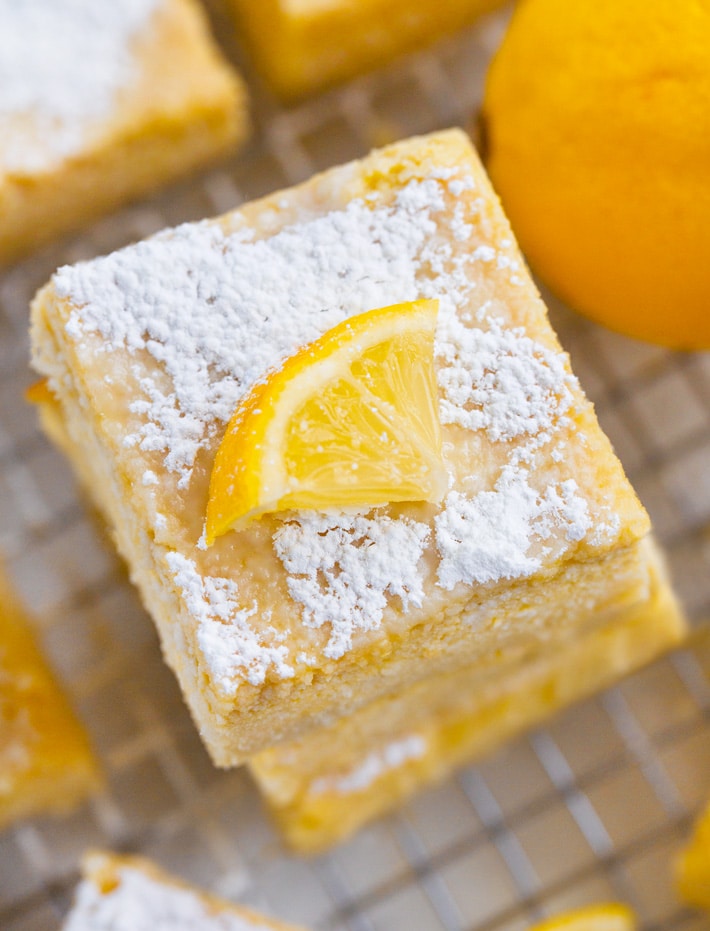 Vegan lemon bar ingredients
You will need lemon juice, lemon zest, vanilla extract, sweetener, coconut or cashew butter, a little salt, and soft tofu. (There's also a soy free option included in the recipe.)
Unlike many other vegan lemon bar recipes, this one needs no coconut cream, no agar agar, no sugar, no lemon curd, and no vegan butter.
The fat source can be any neutral nut butter, such as cashew, macadamia, raw almond, or coconut butter. For a nut free option, plant based butter also works.
Tofu gives these vegan bars a delightful eggy texture without eggs. Soft tofu should be readily available in the refrigerated section of many regular grocery stores and health food stores. Any firmness of Mori Nu vacuum packed tofu will also work.
For the best lemon bar texture, do not use refrigerated firm or extra firm tofu.
Want more lemon? Make Vegan Lemon Bread or Vegan Lemon Cake
Watch the step-by-step lemon bar recipe video above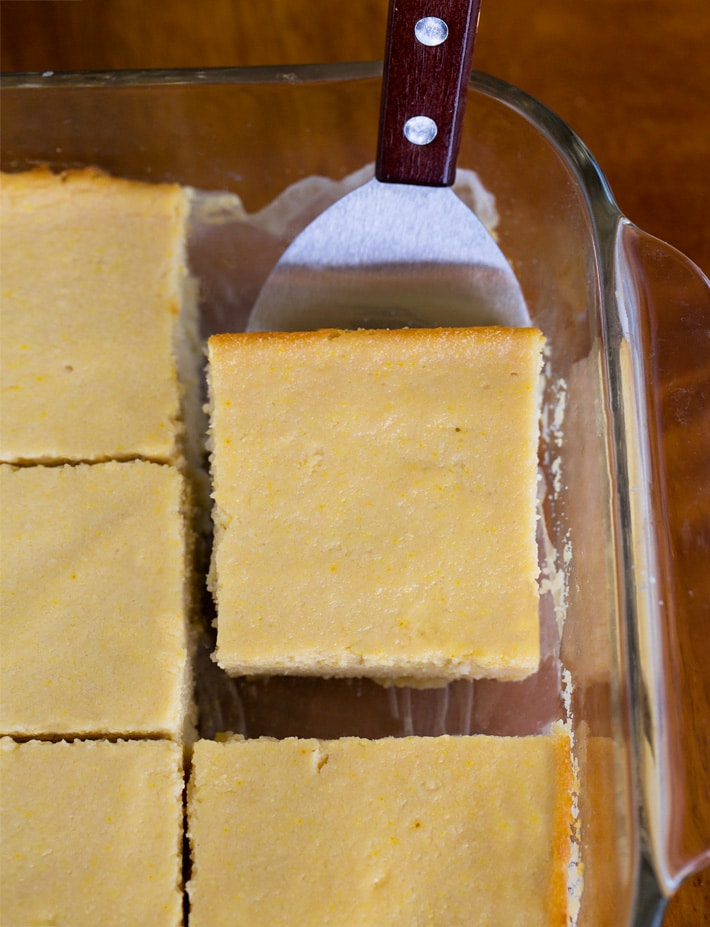 Crust recipes
Graham cracker crust: pulverize ten full graham cracker sheets in a food processor with three tablespoons oil or plant based butter. Press crumbs down into a parchment-lined pan. Then spread the filling on top.
(Note: many packaged graham crackers contain honey. At press time, both Nabisco grahams and original Keebler's graham crackers are vegan.)
Low carb crust: Stir one and a half cups of almond flour with five tablespoons of melted coconut oil or vegan butter and one tablespoon of liquid sweetener of choice or water. Press into a parchment-lined pan. Spread the lemon filling on top.
More crust options: Swap gingersnaps, shortbread cookies, or sugar cookies in the graham cracker crust recipe above. Or use a store bought or homemade pie crust, or omit the crust entirely for crustless lemon squares.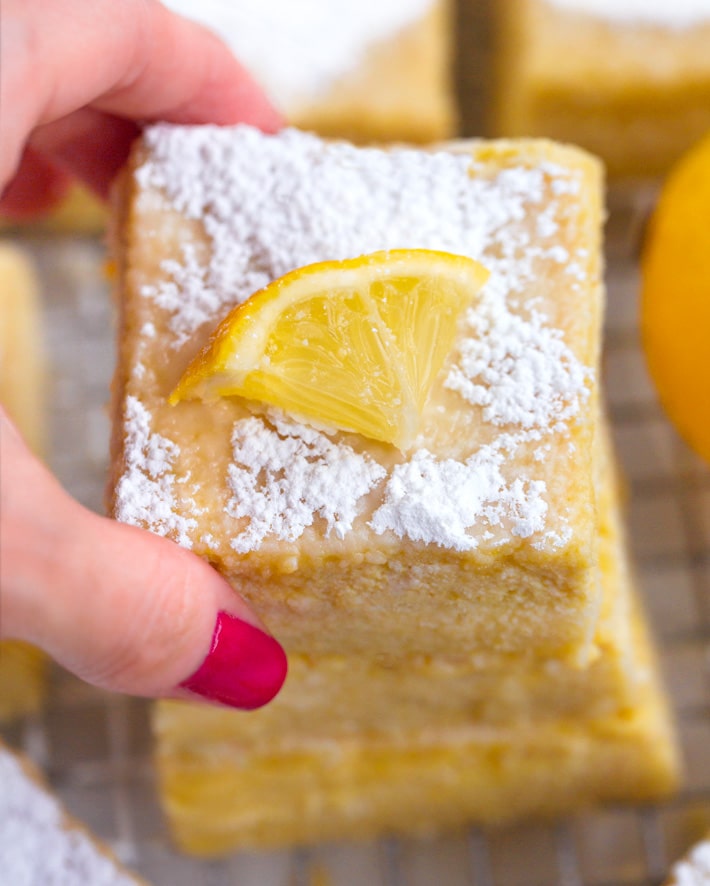 How to make vegan lemon squares
Gather all of your ingredients, and line an eight inch square pan with parchment paper.
Preheat the oven to 350 degrees Fahrenheit. Combine the ingredients in a blender or food processor until completely smooth.
Spread the thick lemon mixture into the prepared pan. Place on the oven's center rack.
Bake for 35 minutes, then remove from the oven and let cool. Once no longer hot, refrigerate the citrus fruit bars until they are cold. They will firm up during this time.
Slice with a sharp knife. The bars can be left out for a few hours in an air conditioned environment if serving at a party. For freshness, I recommend refrigerating leftovers.
Store leftover lemon bars in a covered container for up to four days, leaving a small opening to let out excess moisture.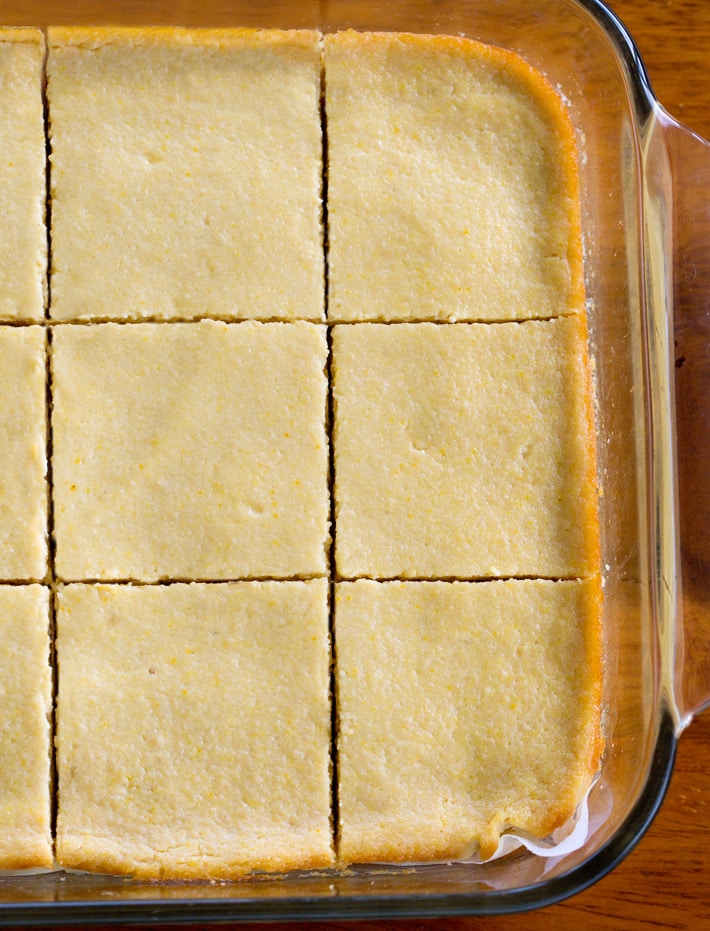 How to color lemon bars
To get the yellow color shown in the photos, I chose to add a pinch of turmeric.
You should only need about an eighth of a teaspoon, and no need to be exact.
Add the turmeric along with the other ingredients before blending. The color will not change much until after the bars go into the hot oven.
The turmeric is optional and can be substituted with a few drops of yellow food coloring or omitted entirely if you prefer.
The recipe was adapted from my Vegan Cheesecake and Pumpkin Cheesecake Bars.
Vegan Lemon Bars
This easy and delicious recipe for vegan lemon bars will quickly become a family favorite dessert.
Ingredients
1/4

cup

lemon juice

16

oz

soft tofu

(for soy free, try these Keto Lemon Bars)

zest of one lemon

1/3

cup

pure maple syrup or agave

1/3

cup

coconut butter, cashew butter, or plant based butter

1/2

tsp

pure vanilla extract

1/4

tsp

salt

(if using salted butter, only use 1/8 tsp salt)

up to 1/4 tsp turmeric, optional for color

see above for crust options
Instructions
Preheat the oven to 350 F. Combine all ingredients in a blender or food processor until completely smooth. Spread into a parchment lined 8-inch pan, with a crust if desired. Bake for 35 minutes, then let cool. Refrigerate until cold before slicing, because they firm up once chilled.

View Nutrition Facts
Easy Vegan Dessert Ideas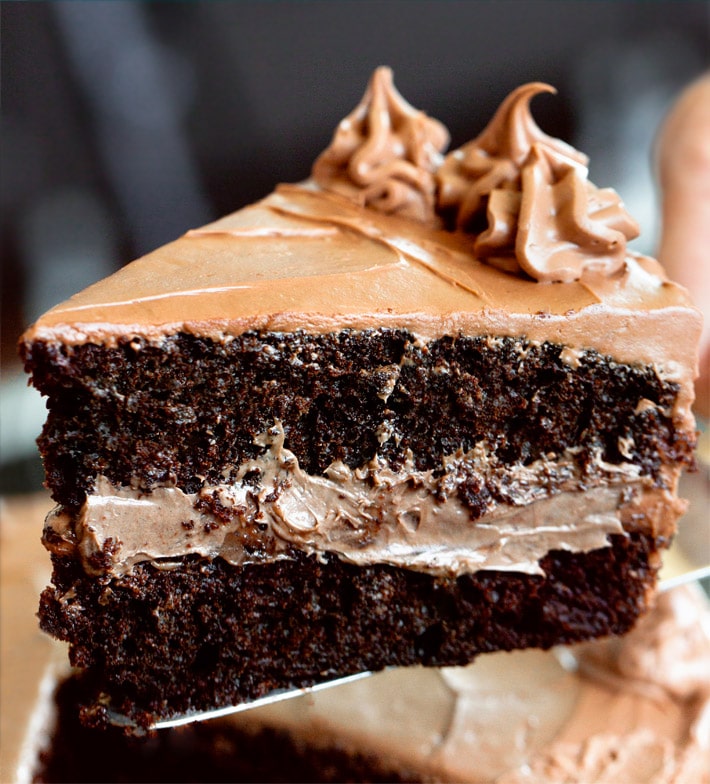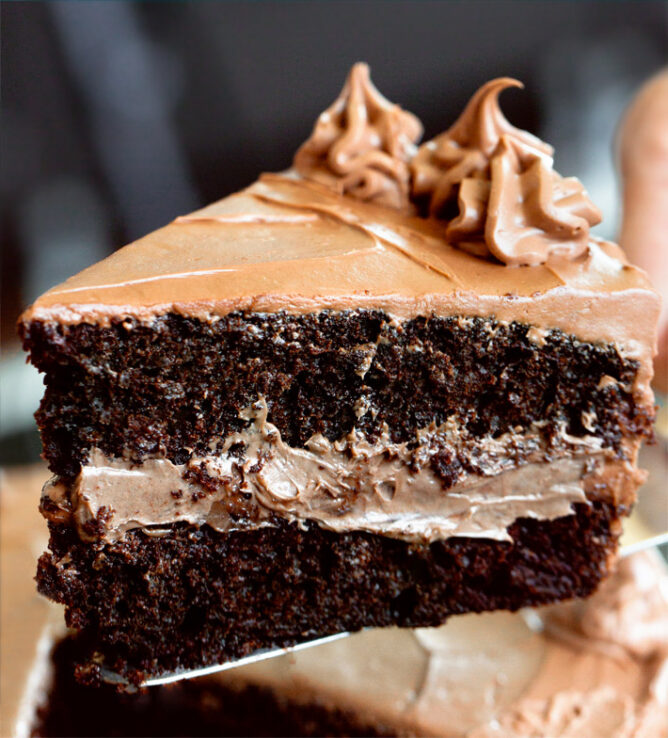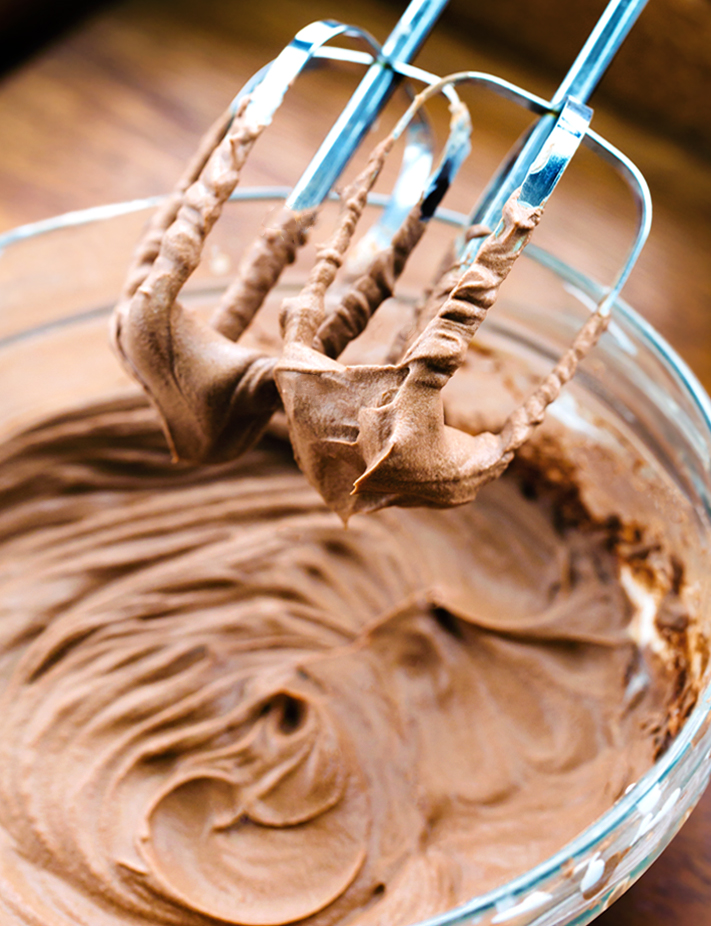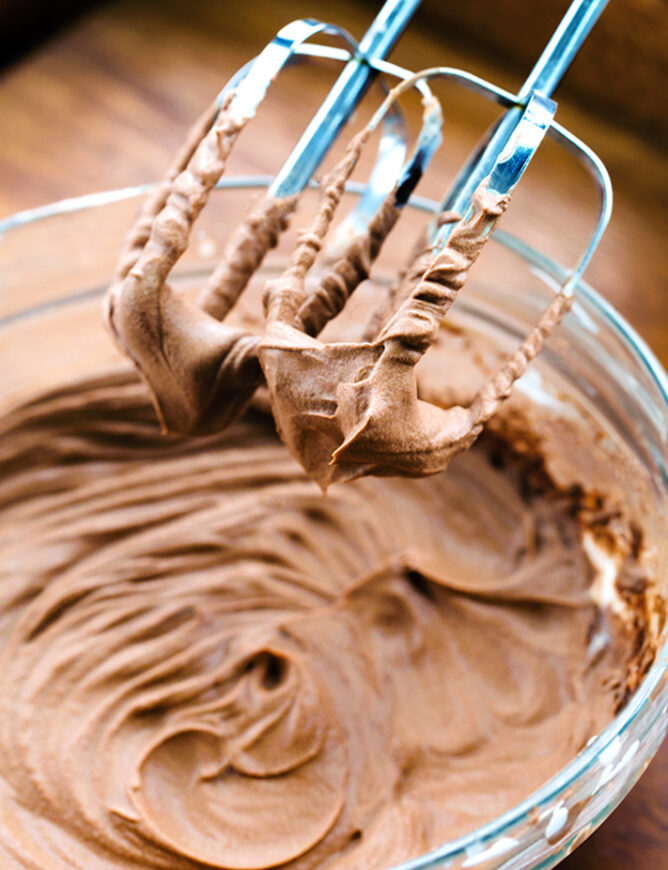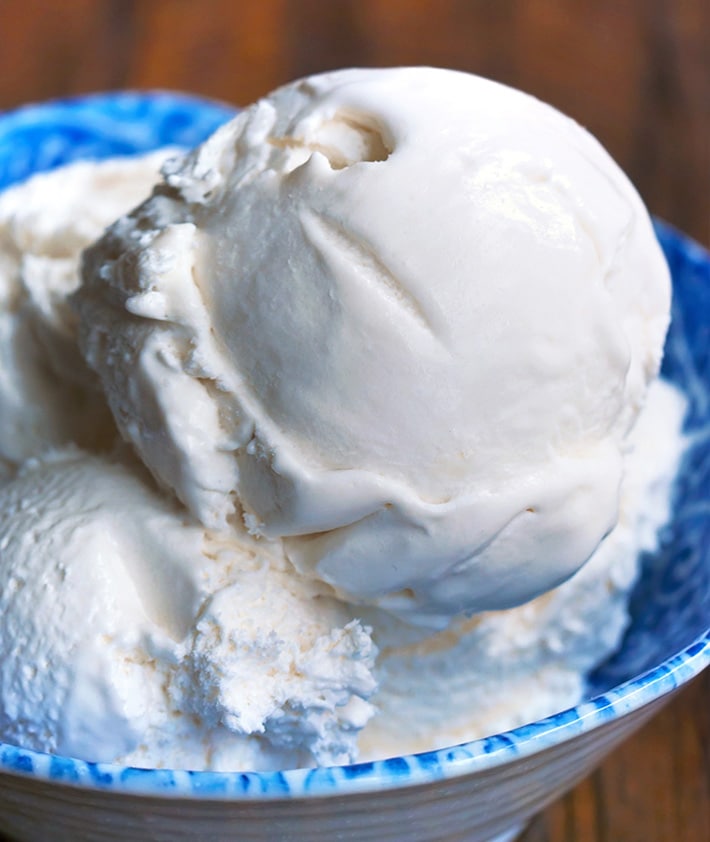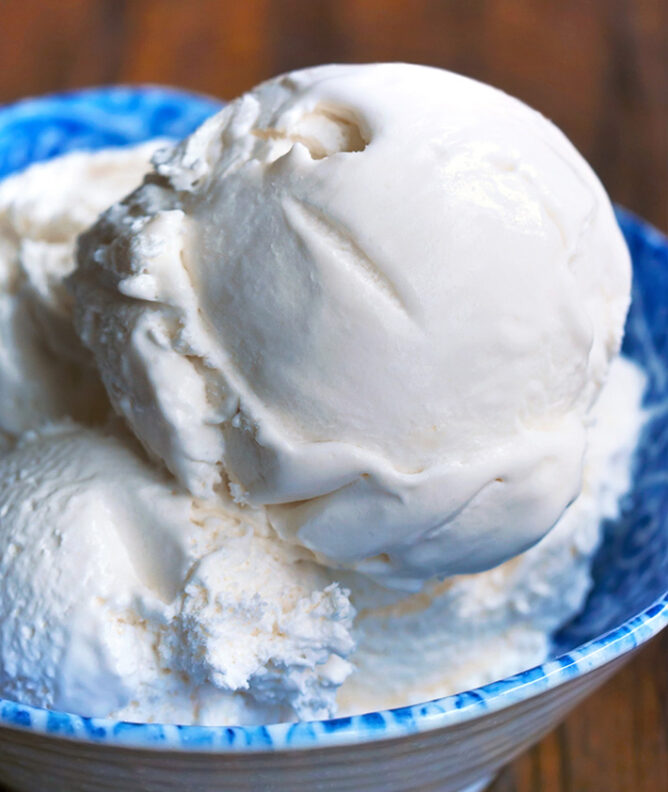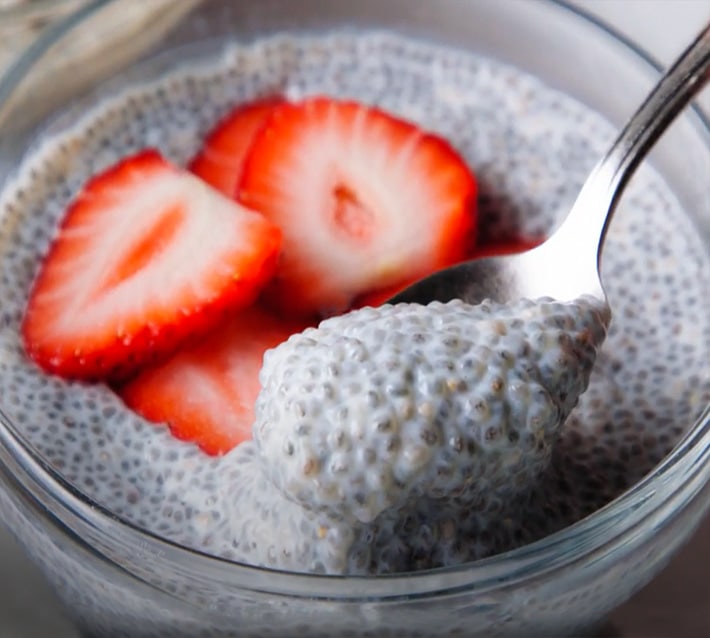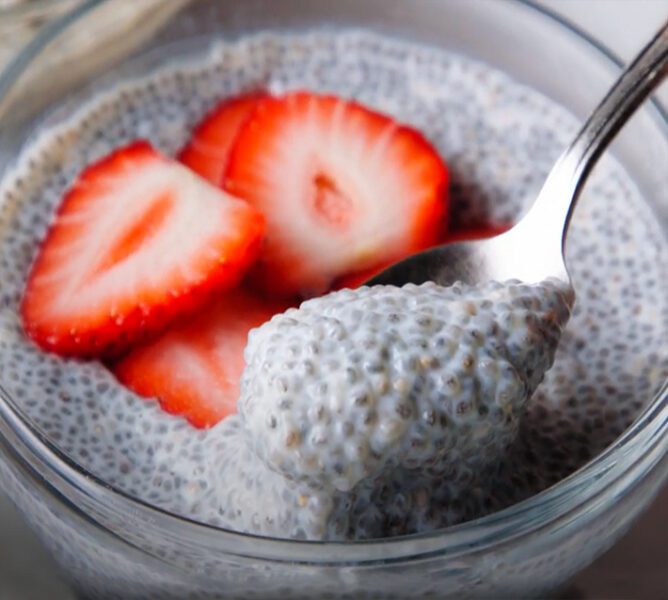 Chia Pudding (no bake, high in fiber, protein, and calcium)