Cheated a bit and had this week's Vegan Thursday on Wednesday so I could blog about it on Thursday. But of course I'll still be eating vegan today (the real Vegan Thursday), too.
Last night, I tried a new product and resurrected an old fave: Butternut fries!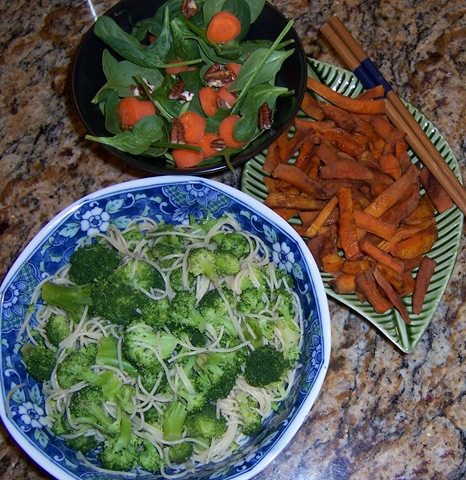 A big bowl of whole-wheat angel-hair pasta (tossed with spices, a little vegan butter, and a lot of broccoli)
With a side of Butter(nut) Me Up Squash Fries. The fries were just as sweet-n-perfect as always. And I fell head-over-heels for the new product: Gia Russa angel hair pasta. If you've tried whole wheat pasta in the past and weren't a fan of the nutty flavor, run out and buy this! It doesn't taste like whole wheat pasta at all.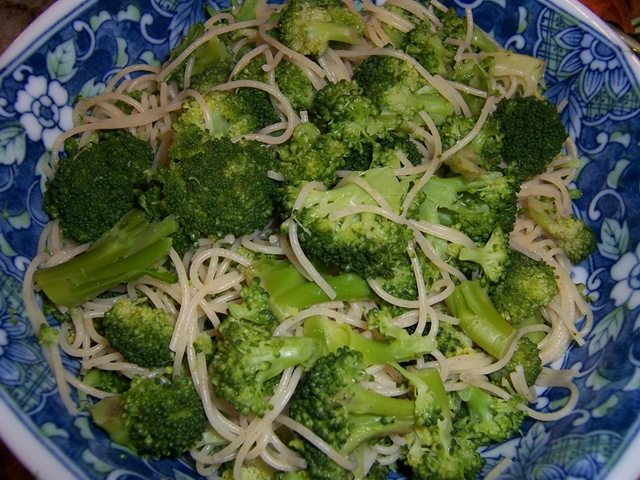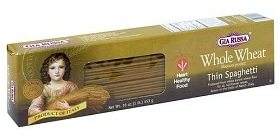 Even more exciting than my dinner was that my mom joined me for the meal. I made her the same dinner as me, and she polished it off.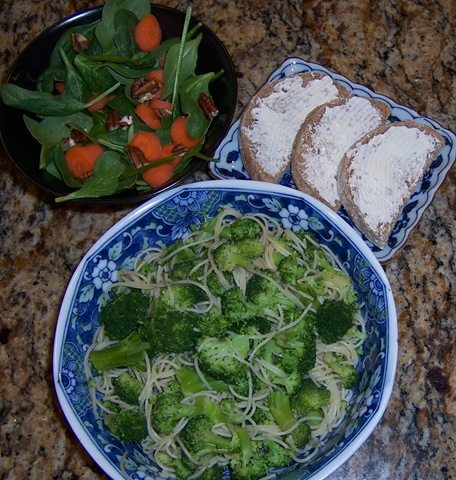 Actually, I made a few changes because she doesn't like squash fries.  Sacrilege, I know! (She also had a different bowl for her pasta, but I used mine for the photo shoot.