Vegetarian Chili Calories and Nutrition Facts: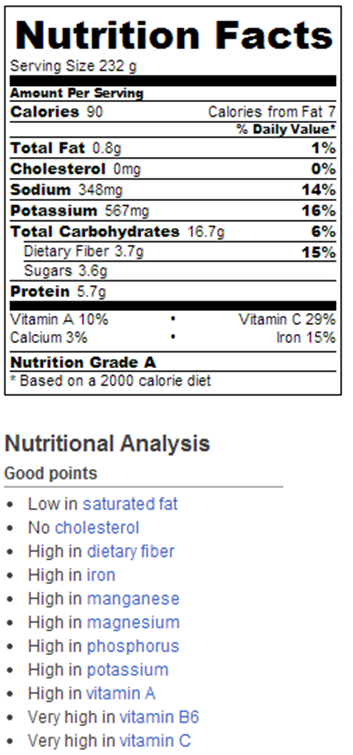 Weight Watchers Points Plus: 2 points per cup
Nutrition information above was calculated based on a vegetarian chili recipe made with zucchini. Numbers are per cup (1/16th of the total recipe) rather than per serving, as the serving size greatly depends on your appetite!
If you plug my recipes or any recipes into a free online calculator, the numbers you get are often inaccurate. (For more information about how I calculate nutrition for my recipes, visit the Chocolate-Covered Katie Recipe Troubleshooting and FAQ Page.) For example, if you plug this vegetarian chili recipe into caloriecount, it gives you back numbers based on a recipe made with dry beans even if you specify cooked beans. I fixed the error so the nutrition info above is accurate.
Return: Vegetarian Chili Recipe