My head is full of nutty ideas.
Nutty Idea #1: There are so many recipes for nut butters on this blog that I decided to wrangle them together, with my super-cool nut-butter lasso, and make a special recipe tab: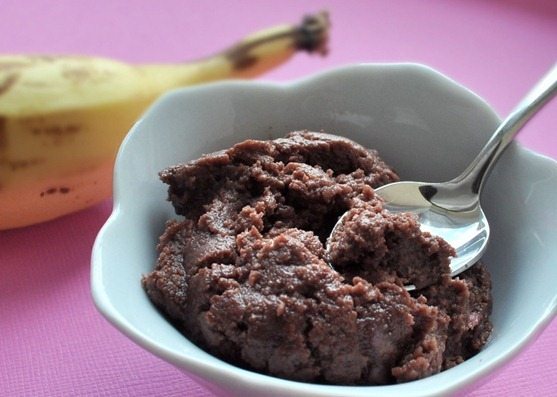 Nutty Idea #2: Despite temperatures dipping way beyond freezing, with gusting winds, I thought a smoothie would make a yummy breakfast.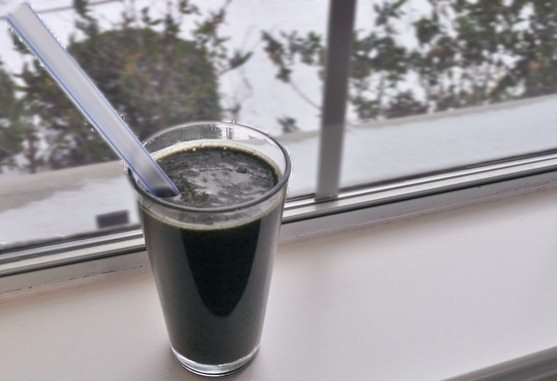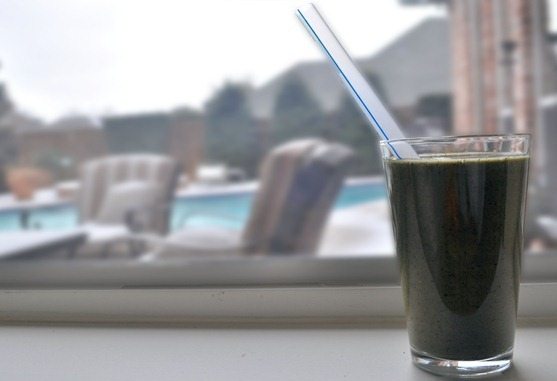 Normally, I only like blended greens in my Spinach Ice Cream.
But today, a smoothie sounded appealing. This one had blueberries, peaches, and spinach. It tasted much better than it looks. (Note the snow in the background. Blech.)
Nutty Idea #3: Nothing about a banana appealed to my taste buds at breakfast time.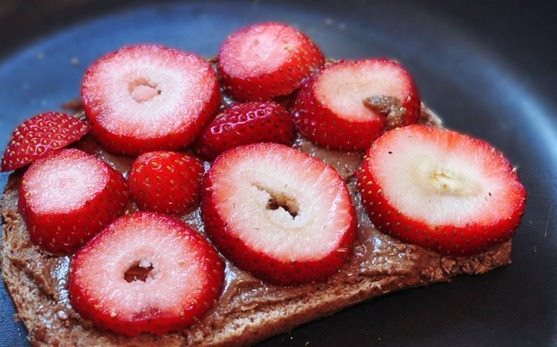 So I sliced strawberries on top of Gingerbread Butter.
I ate this toast alongside my freezing-cold smoothie. The deliciousness made up for the cold.
.
Is it Cold where you are?
Yesterday, I woke up to ice-covered roads, gusting winds, and a forecast that proclaimed "feels like –5 degrees." Yet, for some reason, I still thought it'd be a good idea to go running. Nutty Idea #4. After 5 minutes of battling the tortuous winds, I admitted defeat and retreated back to my warm cocoon to fight another demon… the treadmill.
Do you run on a Treadmill?
The darned things make me feel like a hamster, constantly moving without ever actually going anywhere. Normally, when the weather's abominable, I'll suck it up and go outside anyway. Or I'll take a rest day. (Really, Texas doesn't see too many days where it's just too cold/rainy/icy to venture out.) But this morning, already dressed and ready to run, I decided to take a ride on the wild side Nordic Trac.
Gossip Girl, my ipod, and—oddly enough–Sesame Street kept me company, valiantly trying to distract me from the boredom of running in place for over eight miles.
As I asked on Twitter, if anyone has good "beat treadmill boredom" ideas for me, I'd be much obliged! Although I might not need them, providing the groundhog is to be trusted: he didn't see his shadow!! 🙂
Have you ever had any nutty ideas?