I sometimes forget I'm no longer in college.
Gone are the days my body will happily accept 2 hours of sleep.
But you can always tell how good (or bad) a party is by how late everyone stays. I've been at parties that start at 7, where nobody is left by 10 PM. However, last night was definitely not one of those parties. When I left  at 3:30, there were still a lot of zombies and goblins dancing around. Not to mention trashy cheerleaders, cops, and nurses… 
Has anyone else noticed Halloween costumes seem to get smaller each year?
Although it wasn't the kind of party where you're supposed to bring food, I brought food anyway, never passing up the opportunity to try out a recipe on unsuspecting taste-testers.
I made my Halloween specialty: Thin Mint Cupcakes.
The zombies and goblins and trashy cheerleaders ate them all up.
The experimental part of the recipe was actually the mint-chocolate frosting I used this time, which I added after arriving, so the cupcakes would be easier to transport. (Frosting recipe coming soon.)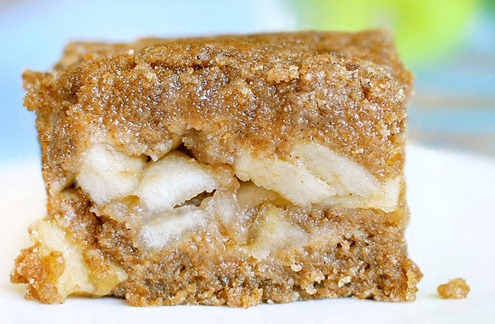 I also made a new version of this recipe: Apple Crumble Bars.
My initial costume idea was really awesome; however, some of my friends got stuck and needed another person to complete their Gossip Girl ensemble, so I switched at the last minute. We ended up with more girls than guys—understandably, most of the guys didn't want to dress up as a Gossip Girl character—which meant one of the girls went as Chuck Bass. It was pretty much the most hilarious costume of the night ever.
Now, please excuse me, as I'm off in search of a strong cup of coffee… My eyelids feel like anvils. I will leave you with a photo of my candy-corn fingernails: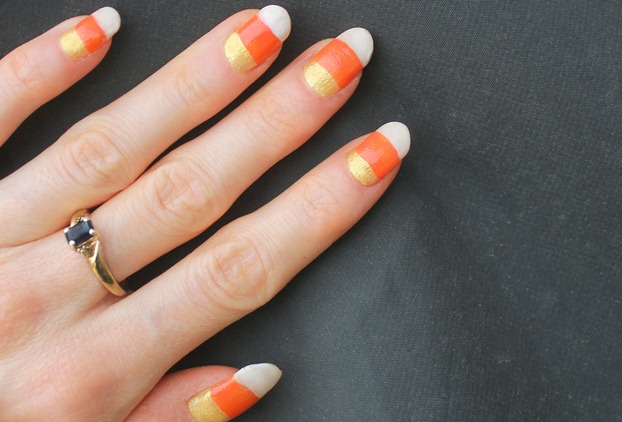 I guess I'll have to repaint them now that Halloween's over!