What's your biggest-ever kitchen mishap? I've definitely been guilty of microwaving tinfoil before.  And I've done the whole "exploding oatmeal" thing more times than I'd like to count.
Then there was that b*tchy wheatberry disaster…
But sometimes a "mishap" can turn into something positive.Take, for example, my snack from the other day, a Blueberry Breakfast Pizzert in a bowl: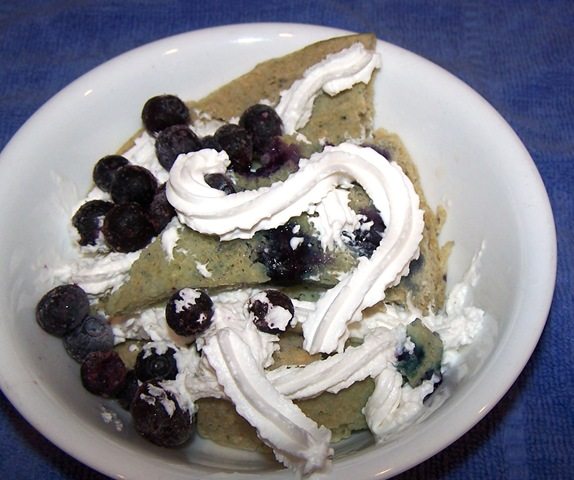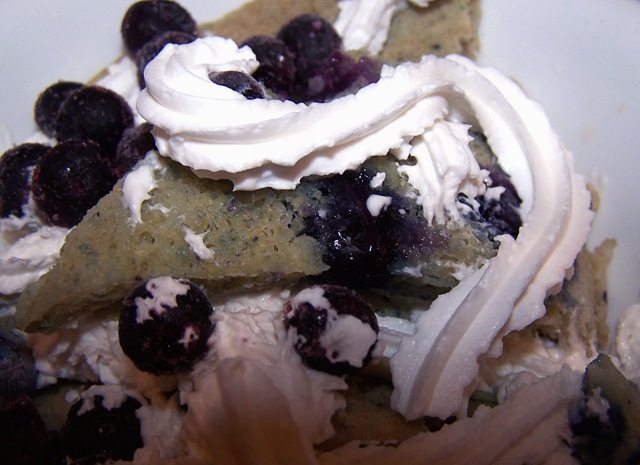 I forgot to spray the pan before cooking my pizzert, so it stuck and I had to scrape it out with a spoon.  No worries; I put it in a bowl and made art.
Not just any old art, though: Breakfast Pizzert art!