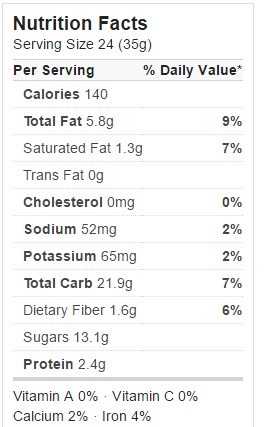 Weight Watchers SmartPoints: 6
Nutrition facts are based on cookies made with regular sugar. If you want your cookies to be cholesterol-free, be sure to use dairy-free chocolate chips.
To Compare:
A traditional chocolate chip cookie of the same size (35g) will have 170 calories, 8 g fat, 3.9 g saturated fat, 12 mg cholesterol, and 15 g sugar, even without the almond filling.