On this FAQ page, I'm answering all the questions readers often ask. If you still have a question, please feel free to leave a comment!
Here's how it works:
I post new healthy recipes on the blog every Monday and Thursday.
Often, readers will prefer to get the recipes as an email because it lets them not have to keep checking back.
If you want to be included on that list, simply click on the following link, then just be sure to verify when it asks!
Get FREE healthy recipes in your inbox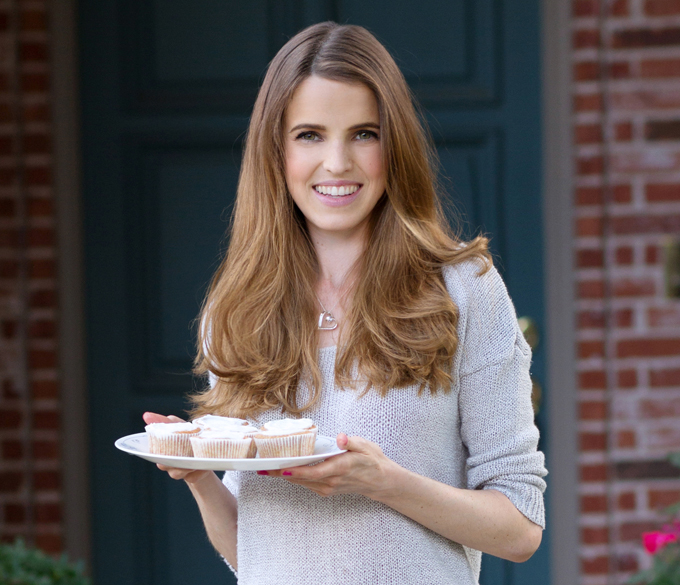 Health and Diet
Can you share what you eat in a day? Do you ever eat unhealthy foods?
While every day is different, here is an example of What I Eat In A Day.
I strive for variety and try to make sure my meals are balanced, but I don't stress about it and will never eat a food I dislike just because it's healthy. Worrying about eating a "perfect" diet seems more detrimental to one's health than consuming a few grams of trans fat or white flour every now and then.
The foods I crave are usually pretty healthy; however if I'm out with friends, on vacation, or someone surprises me with a not-healthy-in-the-slightest homemade baked good, I'm fine with indulging. Growing up in a big Italian family, food has always been a huge part of my life, and I don't believe negative feelings like guilt should ever be associated with something that can bring so much enjoyment.
Are you anorexic?
Ugh. I'm not, but I am acutely aware that it's a suggested search term if you google my blog name, which is why I wrote the following post: Chocolate Covered Katie Anorexic?
Many of your recipes are extremely low in calories. Why is that?
I try to make my recipes relevant for as many people as possible, and I know that many of my readers are watching their weight or cooking for themselves or a loved one who needs recipes that are lower in calories, fat, or sugar.
If I'm cooking just for me, I don't really ever use xylitol, stevia, or the lower-fat options given in my recipes; these variations are included so that people can make the recipes to fit their own dietary needs. It's also why I try to include gluten-free options as much as possible and test each recipe with different sweeteners and flours.
Running/Exercise
Do you run every day?
I've gone through periods of time where I've run too much and where I've not run at all, and finally I found a good balance. For more on my relationship with running, see the following post: Why I Gave Up Running.
What other exercise do you get?
I walk pretty much everywhere. Once in a while, a friend will drag me to an exercise class or the gym; but it's not a regular thing, and I've taken exactly zero Soul Cycle classes in my life.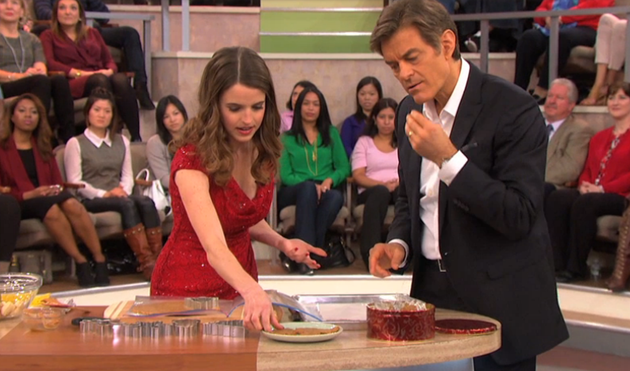 Katie
Do you have a job?
Yes – here is a post on How I Started Blogging Full-Time.
Can you share your stats? How much do you weigh?
I am 5'4 (okay fine, 5'3 and a half). I don't own a scale.
You mention you've lived all over the world. Where exactly have you lived?
I was born in England and have also lived in Philadelphia, Japan, China, The Philippines, Texas, Virginia, and Washington, D.C. Where should I go next?
Photography
What camera do you use?
Most of the earlier photos on the blog were taken with a Canon Rebel. In late 2016, I switched over to a Canon 5D Mark III. My go-to lens is the 100mm f/2.8L Macro.
Have you taken any photography classes? What tips do you have for someone who wants to take better photos?
Everything I know comes from observation and practice. My biggest tip to readers who want to improve their photos is to practice as much as you can. Read photography books and the manual that comes with your camera, and learn the meaning of terms like "ISO," "shutter speed," and "f stop."
Browse photography forums whenever you have questions. Don't get discouraged if your photos look awful in the beginning. (Mine did!) Becoming a good photographer isn't something that happens overnight.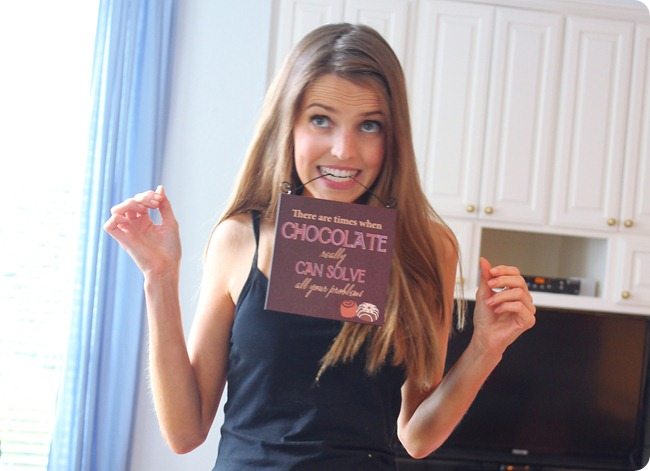 Blogging
Do you have advice for other bloggers?
Here are all my posts tagged: How To Write A Food Blog.
What's your favorite recipe on the blog?
Not surprisingly, I am partial to the recipes that include chocolate, such as the chocolate pie, brownies, and pudding cake. I also really love ice cream, especially the Chocolate Peanut Butter Nice Cream or the pistachio ice cream recipe in my cookbook.
The definite reader favorites are the Chickpea Cookie Dough Dip and the Black Bean Brownies. More reader favorites can be found on the right sidebar of the blog!
Can I post one of your recipes on my own blog? Can I use your photos?
I'm ridiculously happy when someone tries one of my recipes. I only ask that you link back to the recipe instead of posting it on your site unless you've made major changes, because I have big plans for some of the recipes. But as long as they're credited, please feel free to use any of my photos.
Is this a vegan blog?
Although all of the recipes on this blog can be suitable for vegans as long as you choose nondairy options for ingredients such as milk of choice, I would guess that most of my readers are not vegans; they're simply people who enjoy delicious desserts and want healthier versions of their favorite recipes.
Most of my friends who test the recipes are not vegan or vegetarian, and I especially try to get friends who aren't into healthy food to give me feedback… because if a recipe gets their seal of approval, I know it's good!
Final Questions:
Is there a way I can get your recipes by email?
Yes, you can click here: Get FREE healthy dessert recipes in your inbox.
If you sign up, you will get only my new recipe posts, never any annoying advertisements.
How can I contact you?
I receive hundreds of questions each day on the blog and across social media, so please be patient with me as I try my hardest to respond to as many as possible! You can also reach out my media team at chocolatecoveredmedia at gmail dot com. Or leave a comment on any one of my blog posts.
Do you really eat chocolate every day?
Every single day. Usually at least twice.