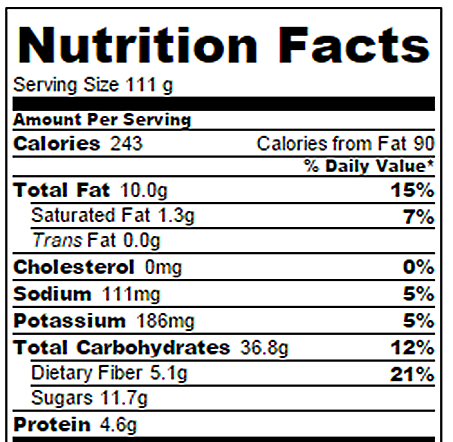 Weight Watchers Points Plus: 7 points, including crust and streusel topping
Nutrition information above is based on a pie made with spelt flour, vegetable oil, coconut sugar, stevia, and 2 tbsp oil in the streusel topping. (Calories and fat will be lower than what is listed if you use all applesauce in the topping.) Gram measurements were used for calculations when given for an ingredient. (Based on each of 8 servings.) An equal-sized serving of a traditional Dutch apple pie recipe will have the following: 320 calories, 15g fat, 2g fiber, 2g protein, 47g carbs, and 29g sugar.
This recipe is high in fiber, high in manganese, high in selenium, low in saturated fat, cholesterol-free, and very high in vitamin B6.
Return: Healthy Apple Pie Recipe