Glazin Raisin Pretzels Calories and Nutrition Facts: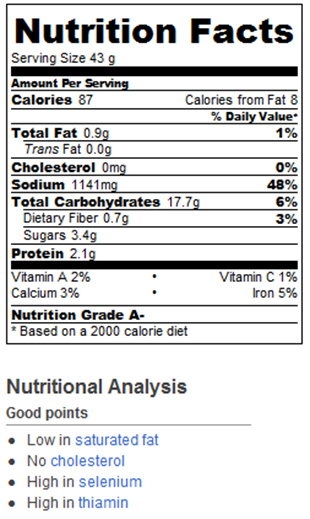 EDIT: the sodium is so high because of the baking soda… but you will NOT use all of the baking soda wash so the actual sodium you're consuming is much lower than what it says on the above nutrition label. Sorry for the confusion!
Weight Watchers Points Plus: 2 points per soft pretzel
Nutrition Information above DOES include the glazin raisin glaze. Information is for one smaller pretzel or half a larger one. As a comparison, one store-bought Auntie Anne's soft pretzel of the same size will have 180 calories, 3 grams fat, and 8 grams sugar… before it's even glazed!
Return: Glazin Raisin Pretzels Recipe