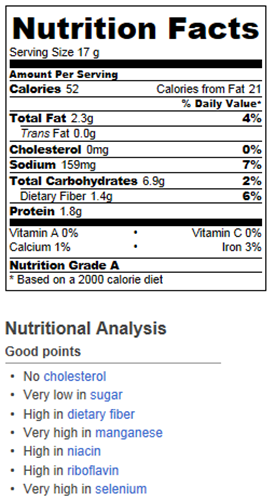 Weight Watchers Points Plus: 1 point
Numbers are calculated via caloriecount, which unfortunately doesn't give values for all the vitamins and minerals (aside from the ones shown on the above nutrition label). I would guess that these crackers are high in quite a few other vitamins—such as the important Vitamin B12—thanks to the nutritional yeast in the recipe. Information above is per 10 goldfish crackers each.
Click to Return to the Recipe.