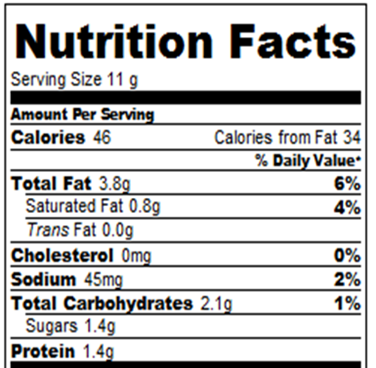 Weight Watchers Points Plus: 1 point each
Nutritional info is based on 20 peanut-butter-topped cookies, and it does include the chocolate coating. (They wouldn't be Tagalongs without the chocolate!) If you're plugging the ingredients into caloriecount, be sure to specify "vegan chocolate chips" or the recipe won't be cholesterol-free.
Substitution Notes
You can successfully substitute cashew flour or hazelnut flour for the almond flour. I have not tried a non-nut flour for this recipe. If you need to keep it nut-free you can always try a different base, such as my Healthy Sugar Cookies.
Troubleshooting:
I've made the base of this cookie many times. The first time, the dough was firm enough that I could cut out shapes before even freezing it. The second time (a warmer day), I needed to freeze the rolled-out dough for a 1/2 hour before I could cut shapes and transfer them to the cookie tray. Both times that I used the maple syrup version, I had to use the optional extra 2 tsp of milk.