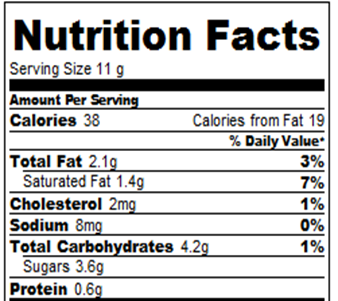 WW Points (new system): 1 point
Nutrition information (calculated via caloriecount.com) is per 11-gram truffle and was calculated based on regular semi-sweet chocolate chips.
Sugar-Free Option:
You can use 3 oz. unsweetened chocolate. Melt with your milk according to the recipe. Then add 50-60 NuNaturals vanilla stevia drops and stir well. Chocolate will probably be thick enough to form into truffles without having to freeze first, but be warned that this version yields extremely rich truffles.
Alternatively, you can just use my coconut oil chocolate.