Updated 4-24-12: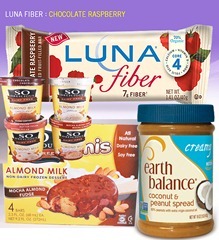 New Luna Bar Fiber Bars:

Peanut Butter Strawberry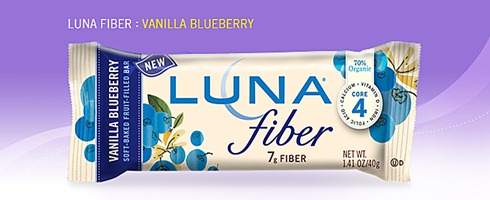 Vanilla Blueberry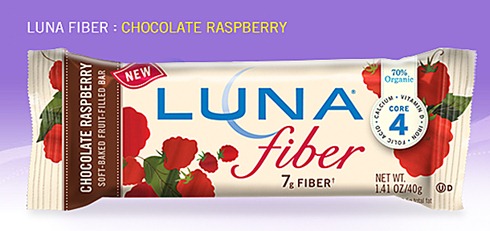 Chocolate Raspberry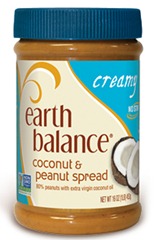 Earth Balance Coconut Peanut Butter.
New products from So Delicious: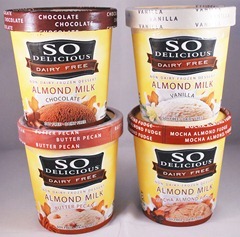 New almondmilk-based ice creams in: chocolate mint, butter pecan, vanilla, mocha fudge, and cherry amaretto. Oh, and cookies n cream! Also: new chocolate-vanilla bars, ice cream sandwiches, and mocha almond fudge bars.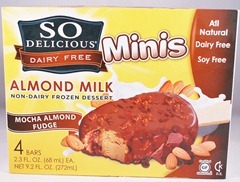 New from Artisana: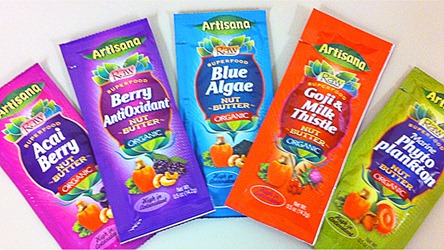 Acai Berry nut butter sounds interesting… But plankton??! 😕 I guess I can't knock it til I try it. Flavors: Acai Berry, Berry AntiOxidant, Blue Algae, Goji & Milk Thistle and Marine Phytoplankton
Updated 1-23-12
Clif Bar has a bunch of new things out: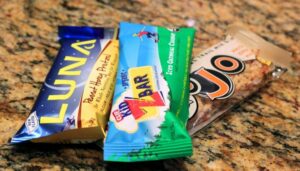 Iced Oatmeal Cookie Z Bars, S'mores and White Chocolate Macadamia Mojo Bars (yes, they're vegan), Peanut Honey Pretzel Luna Bars, and many new flavors of Builder Bars.
Amy's Kitchen is introducing new gluten-free wraps: Tofu Scramble, Indian Aloo Mattar, and Teriyaki.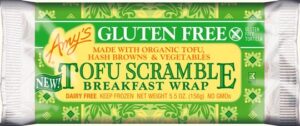 Updated 11-28-11:
Almond Breeze has just come out with a new line of coconut-based milks!
They are amazing. Amazing amazing amazing!! If you can find them, buy in bulk :).
A Blend of Almondmilk & Coconutmilk
Made From REAL Almonds & Coconuts
50% More Calcium Than Milk
Contains Medium Chain Fatty Acids
Lactose, Soy & Gluten Free
Vegan & Kosher
Updated summer, 2011:
New frozen entrees from Candle Cafe (that amazingly-delicious restaurant in NYC) to hit Whole Foods in June: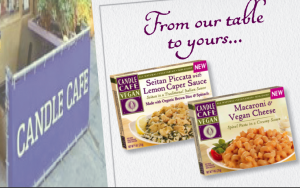 Entrees include: Macaroni & Vegan Cheese, Seitan Piccata with Lemon Caper Sauce, Ginger Miso Stir-Fry, and Tofu Spinach Ravioli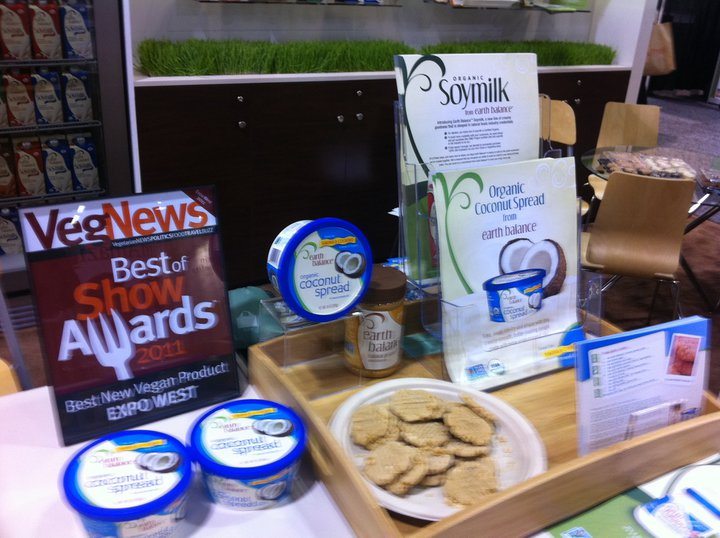 Earth Balance coconut spread? Come to mama! (Anyone else suspect coconut's trying to take over the world? I say, "Let it!!")
Ooh look, it's vegan Peeps!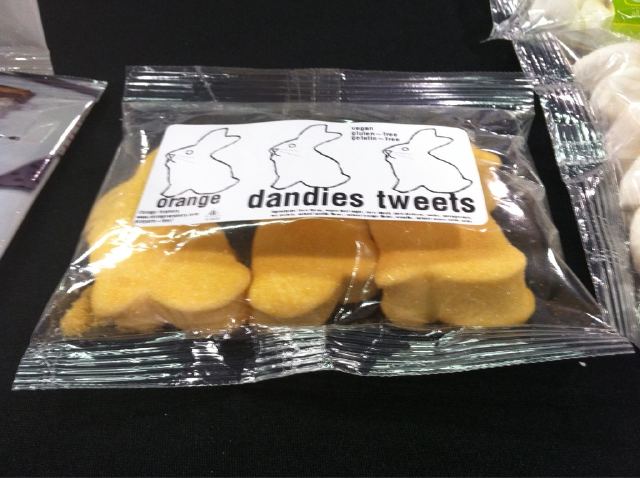 (from Chicago Soydairy)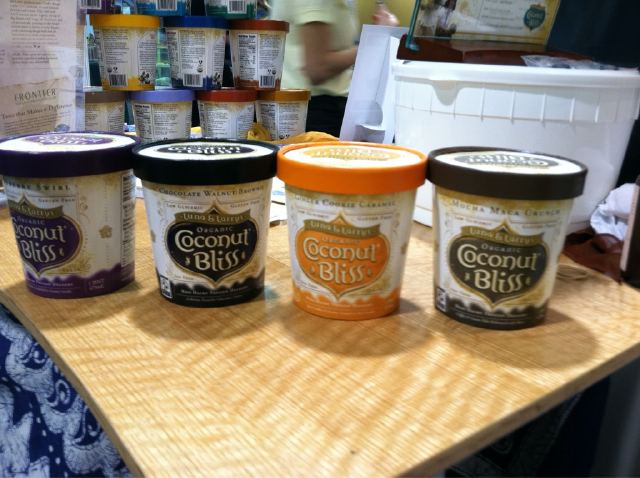 Above, new flavors of Coconut Bliss: Chocolate Walnut Brownie, Luna Berry Swirl, Mocha Maca Crunch, and Ginger Cookie Caramel. (I've actually never tried Coconut Bliss. Sad, right?)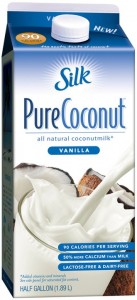 Rumor has it that Silk has a new coconut milk beverage. I'm hoping it's better than the Turtle Mountain one, which–to me–tasted watered-down :(. (Update: It's MUCH better! And the new Silk unsweetened almond milk rocks too!)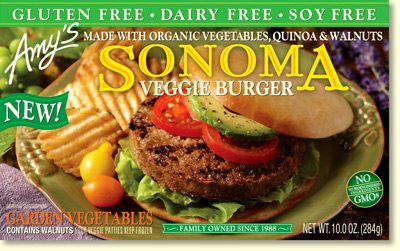 Amy's has a new burger. And it appears to be vegan! From their website: Our amazing new Sonoma Burger is a flavorful combination of organic quinoa, walnuts, mushrooms, veggies and spices. Quinoa is a great source of all 9 essential amino acids that make up a complete protein. Plus our new burger is gluten, dairy and soy free. Available in stores beginning January 2011.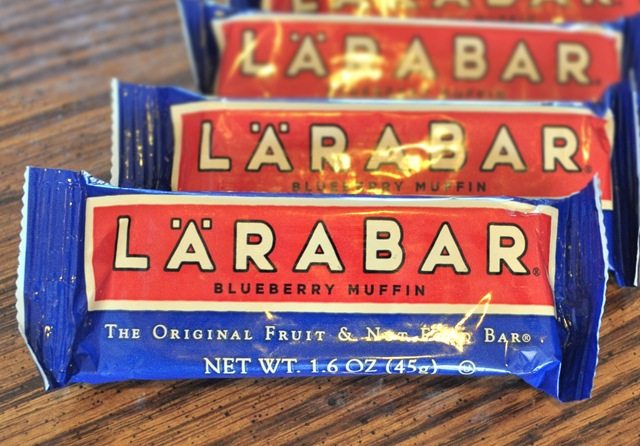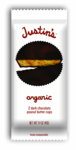 Justin's Peanut Butter Cups! (The dark chocolate ones are vegan)