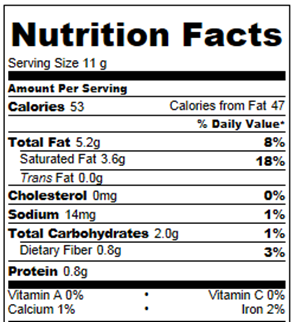 WW Points (new system): 2 points
The yield of this recipe will vary, depending on the size of your candy molds or cupcake liners. Nutrition info above is based on 12 Reeses (the size of the ones in the photos). As stated in the recipe, you won't use all of the "cake" portion (more like 1/4), but that's accounted for in the nutrition facts. I've used coconut flour for these calculations, so your Reeses might be a little lower in calories (and fiber) if you choose a different flour.
Substitution Notes:
Feel free to leave off the cake layer entirely, if you just want plain-jane cashew butter cups (or peanut butter cups). Also, feel free to simply stuff the cups with cashew butter, as opposed to my filling recipe with the extract and milk. (I used almond milk, but any milk will do.)
I have not tried this recipe with pb2 or Better'n peanut butter, so make that substitution at your own risk. If you prefer a fat-free filling, try the Chocolate Monkey Bites.