Nutritional Information:
Calories: 100
Fat: 0.5g
Carbs: 20g
Fiber: 3g
Protein: 4g
ww points (new system): 2
Nutritional information is based on half the recipe. Depending on your choice of toppings and frosting, this could yield more than two servings or you could even eat the entire thing in one serving.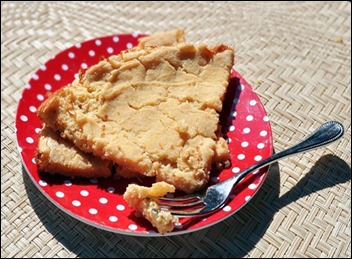 Once again, click for a Gluten-Free Breakfast Pizza.
It's the only recipe on my entire website that calls for coconut flour. I think I need to change that!