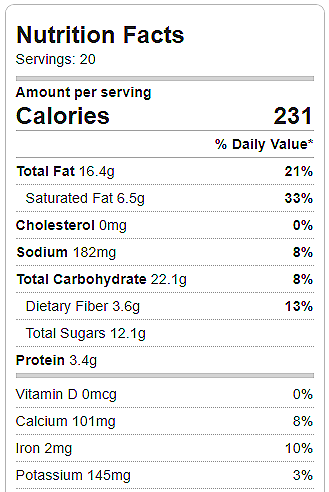 Weight Watchers SmartPoints: 10, including both the cheesecake layer and brownie crust
Nutrition facts are based on a recipe made with brown sugar, unsweetened coconutmilk yogurt, and full-fat vegan cream cheese, which has similar calories and fat to dairy cream cheese but has no cholesterol. This is a deeper and richer cheesecake than my Healthy Cheesecake Recipe Of Dreams, and so we ended up getting 20 servings out of it. Looking at similar-sized cheesecakes online to compare, the recommended serving size seemed to be anywhere from 16 to 32 servings. No idea who can eat just 1/32 of a cheesecake… Especially a chocolate cheesecake. That's just crazy!
Fat content might seem high, but in comparison to other chocolate cheesecakes, this one has less than half the fat, sugar, and calories. And no, you can't taste a difference. I am a cheesecake snob and wouldn't eat it if it tasted anything less than amazing!