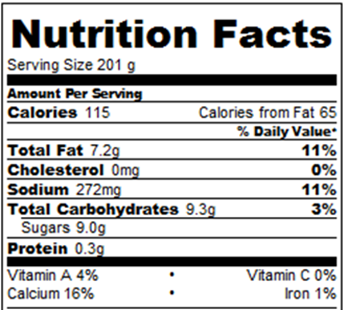 WW Points Plus: 3 points
Nutrition information above is for just under 1 cup (half the recipe), and it does include the creamer. You can technically replace the creamer with a lower-fat milk, but the flavor won't be anywhere near as rich and cookie-dough-like.
The same holds true if you want to replace the brown sugar with something else: it will technically work; it just won't taste as much like cookie dough.
Click to Return to the Recipe.