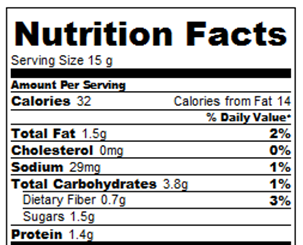 WW Points (new system): 1 point
Nutrition information was calculated via caloriecount.com. You get almost a gram of fiber and more than a gram of protein in every single tablespoon.
Substitution Notes:
For the black beans: The flavor will be different depending on the bean you use, but I don't see why subbing a different bean wouldn't work.
For the peanut butter: As stated in the post, you can use any nut butter in place of the peanut. Or, for a nut-free version, you could just eat the batter of my black bean brownies instead!
I haven't tried this recipe with pb2 or Better'n PB and so I can't vouch for either of those substitutions.
For the food processor: You're welcome to use a blender at your own risk. But don't blame the recipe if the results are bad. When I tried to make one of my bean dips in a Vita-Mix, it was too full to blend properly. If you must make this in a blender: perhaps try doing it in batches?