Cowboy Cookies Calories And Nutrition Facts Per Cookie (based on the recipe in the original post)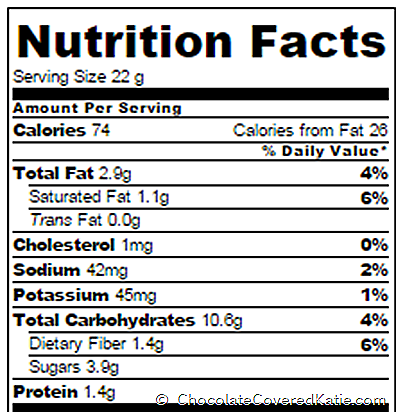 Weight Watchers Points Plus: 2 points per cookie (includes the chocolate chips, rolled oats, and pretzels)
Please note: If using dairy-free chocolate chips and milk, these cookies will be cholesterol-free.
Return: Chocolate Chip Cowboy Cookies Recipe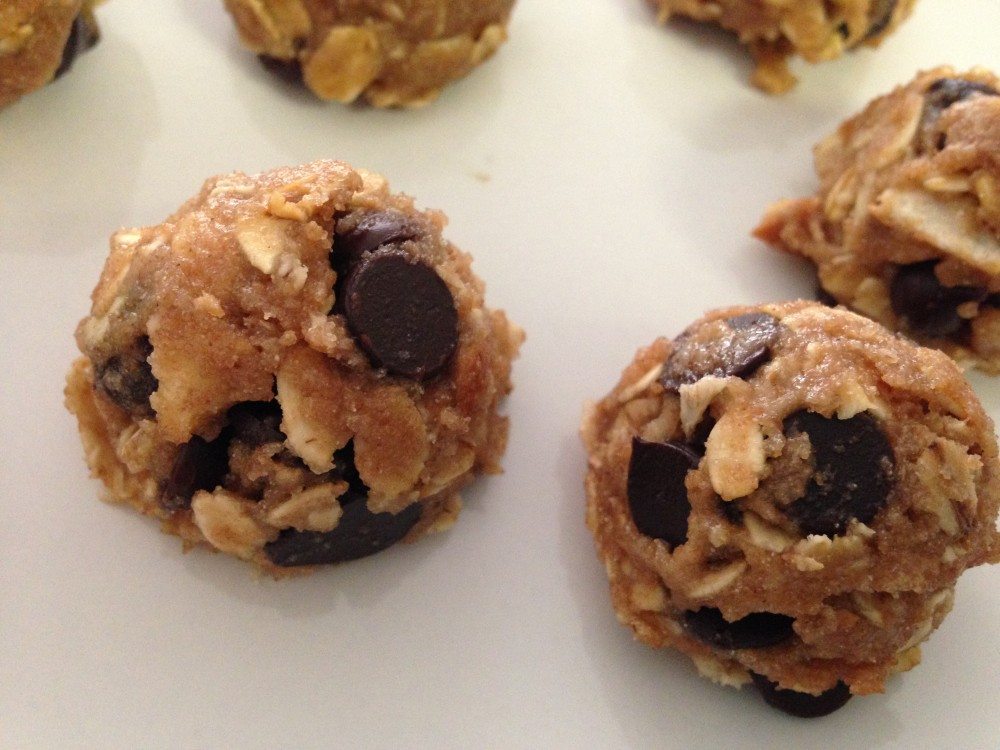 Cowboy Cookies With No Granulated Sugar
These cookies were WAY too delicious to not post… The dough was absolutely fantastic. I much preferred their unbaked form, so I'd suggest treating the following recipe as a no-bake cookie:
Adapted from Oatmeal Chocolate Chip Cookies
1 cup spelt, white, or Bob's gf flour
3/4 cup quick oats
1/4 tsp salt
1/8 tsp baking soda
1/2 tsp baking powder
1/4 cup mini or regular chocolate chips
1/4 cup raisins or additional chocolate chips
1/2 cup pretzels, very thinly crushed (measure after crushing)
1/4 cup vegetable or coconut oil
1/4 cup plus 2 tbsp pure maple syrup
In a large mixing bowl, combine all dry ingredients and stir very well. Then add all remaining ingredients and stir to form a dough. Form cookie balls. (I recommend using a small cookie scoop for this. It can be done by hand but will be a bit crumbly if you go that route.) Refrigerate at least 1 hour, or freeze the balls for up to a month. Store leftovers in the fridge or freezer. Makes 20-22.