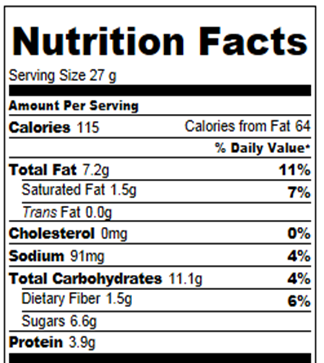 WW Points (new system): 3 points
The nutrition information (for 16 servings) was calculated using bran flakes, but please note that if you want these bars to be gluten-free you should be sure to use a flake cereal that says "gluten-free" on the label. Bran flakes are not gluten-free, but many brands–including Erewhon, Nature's Path, and Glutino–make gf flake cereals that will work for this recipe.
Also: Just because something has health benefits doesn't mean you should eat the whole pan in one serving ;). Too much of any food–even a healthy one–is unhealthy. Just try to eat 2 heads of cauliflower at once, and you will understand!
For the recipe, click here: Healthy Butterfingers