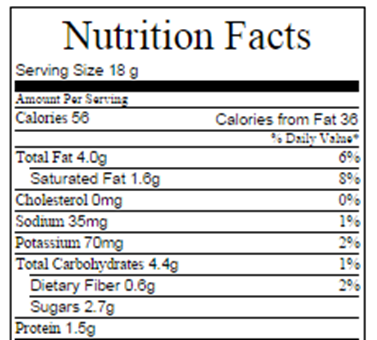 The above nutrition information DOES include the maple syrup, so please note that calories and sugar may be lower if you use the stevia version. Nutrition information was calculated based on gram measurements and is for the banana version of the recipe.
Weight Watchers Points Plus: 2 points (per 18g square).
To Compare:
An equal-sized (18g) piece of Sees fudge will have around 85 calories, 4.7g fat, 2.7g saturated fat, 0.5g protein, no fiber, and eight times the amount of sugar as is in the above fudge recipe, even if the non-stevia version is used!