Soft, chewy, and completely delicious homemade flourless chocolate chip cookies – these are perfect for bake sales, lunch boxes, or a quick and easy snack or dessert!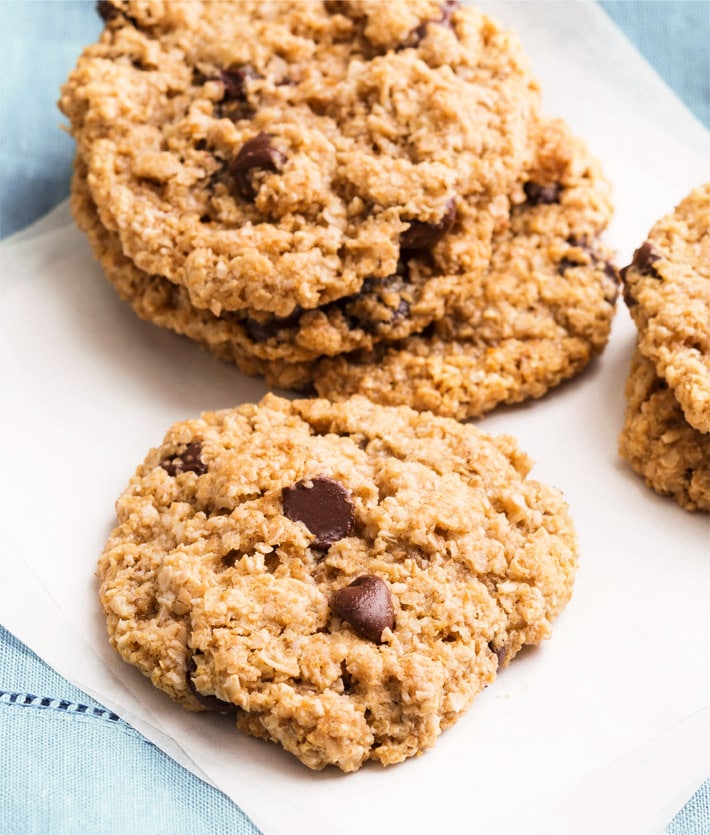 I swear, these flourless chocolate chip cookies can talk.
Every time I pass by a plate of cookies sitting on the kitchen counter, they call out to me, informing me of their existence and telling me that I want to eat them.
As if I needed a reminder.
Homemade oatmeal chocolate chip cookies symbolize everything that is good in the world: love, comfort, wholesomeness, and melty, gooey chocolate.
Also try these Homemade Protein Bars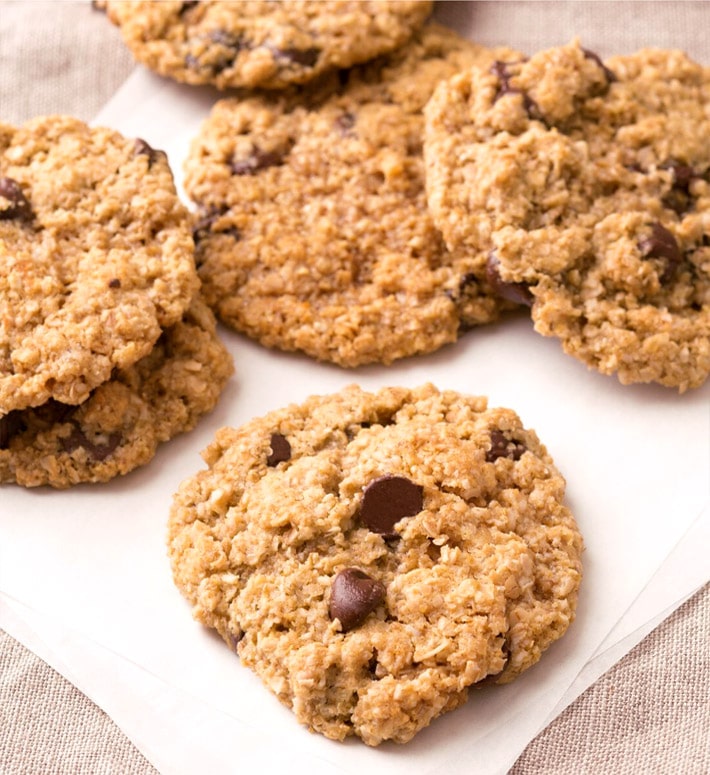 And if traditional chocolate chip cookies are good, these flourless chocolate chip cookies are even more delicious than normal cookies, because I've taken out the flour and replaced it with soft and chewy rolled oats.
Without all that dense and starchy flour to weigh the cookie down, each distinct flavor really shines, and the oats lend a natural sweetness and chewiness.
For low carb cookies, make these Coconut Flour Cookies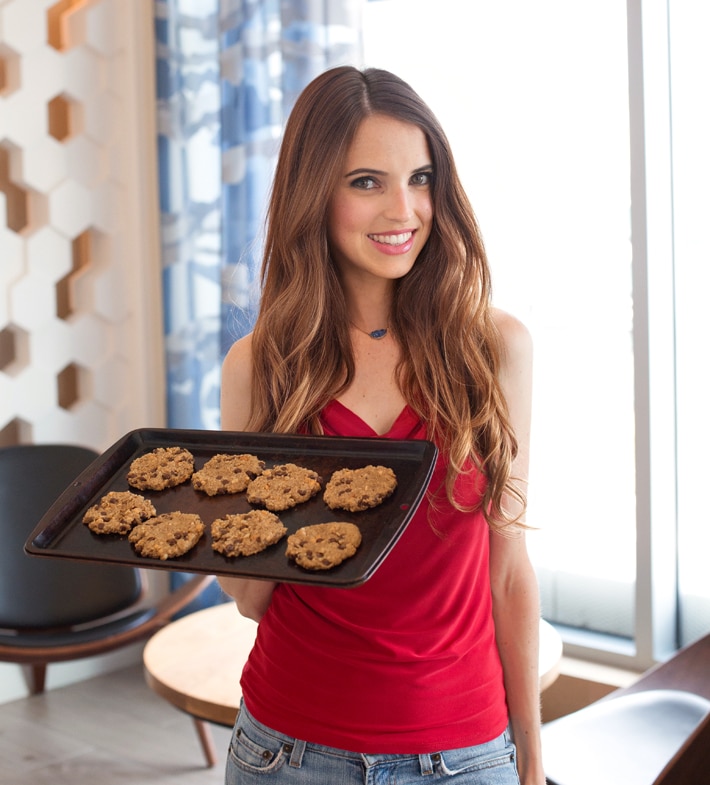 The sweet chocolate chips literally do melt in your mouth!
Yes, straight from the oven, warm chocolate chip cookies can definitely talk.
How to make flourless chocolate chip cookies? Start by preheating the oven to 375 degrees Fahrenheit. Blend the oats, baking soda, salt, and sugar in a food processor or blender until the texture resembles that of flour.
Mix with the chocolate chips, oil or butter, and milk of choice to form a cookie dough. If too dry, slowly add up to one tablespoon additional milk of choice.
Use either a cookie scoop or your hands to roll cookie dough balls, and place them on a greased baking sheet. Press each cookie down to flatten, or leave them if you want puffy baked cookie balls instead.
Bake on the oven's center rack for just six minutes, remove from the oven, and let them cool an additional ten minutes, during which time they will firm up nicely.


Flourless Chocolate Chip Cookies
These soft and chewy flourless chocolate chip cookies are delicious for snack or dessert.
Ingredients
1 1/2

cups

rolled oats

(for grain free, try these Keto Cookies)

1/2

tsp

baking soda

1/4

tsp

salt

1/2

cup

sugar,

unrefined if desired

1/4

cup

chocolate chips

2

tbsp

oil or butter

2-3

tbsp

milk of choice
Instructions
Preheat oven to 375 F. Blend the first 4 ingredients together in a food processor or blender until it looks like flour. Mix with remaining ingredients to form a dough. Only if too dry, slowly add the third tbsp milk. Using a cookie scoop or your hands, roll or form into balls, and place on a greased cookie sheet. Press down a little to flatten. Cook 6 minutes, then take out when still a bit undercooked. Let sit 10 minutes before handling, and they firm up. It makes a small batch, so feel free to double the recipe!

View Nutrition Facts
More Easy Cookie Recipes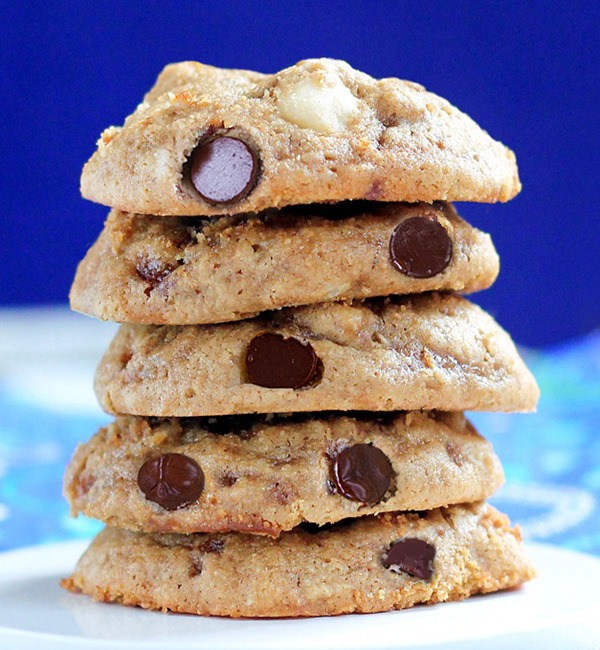 Healthy Chocolate Chip Cookies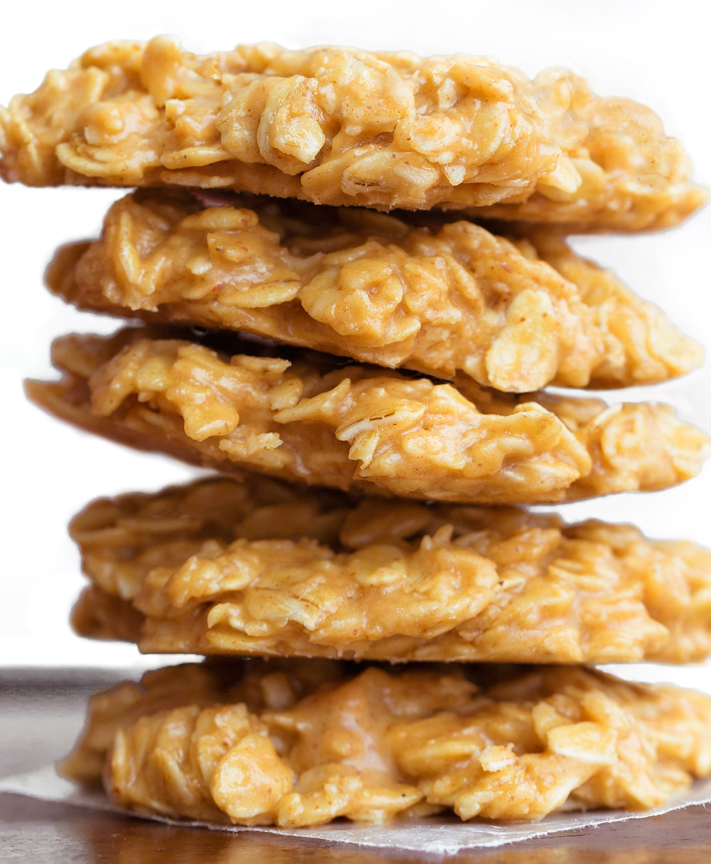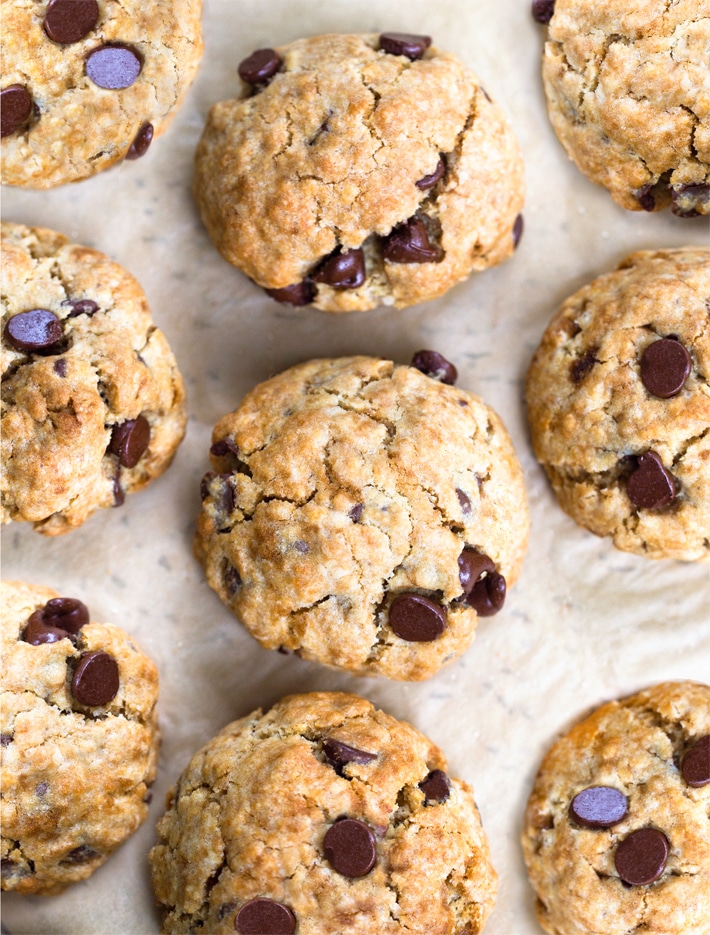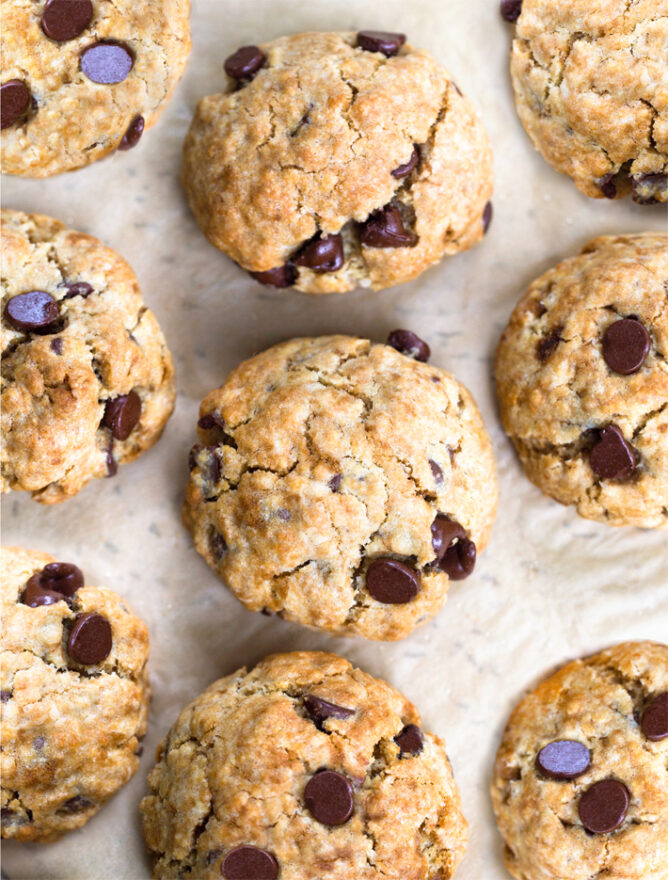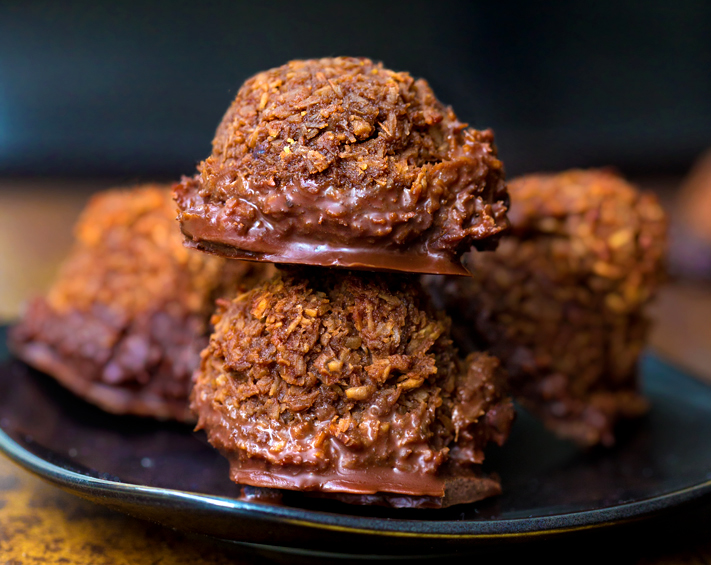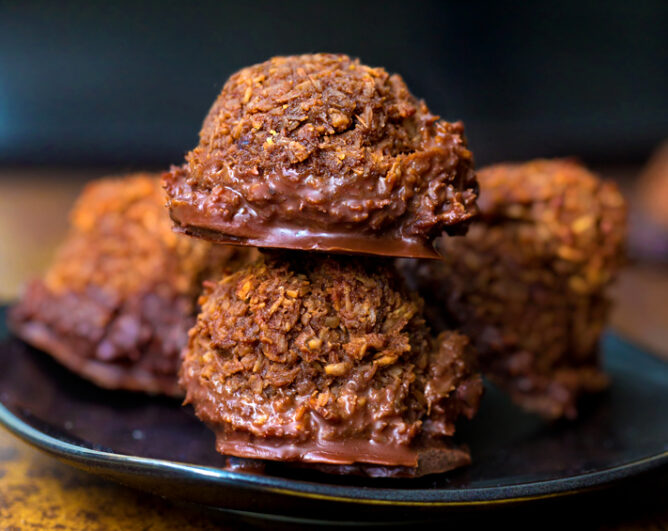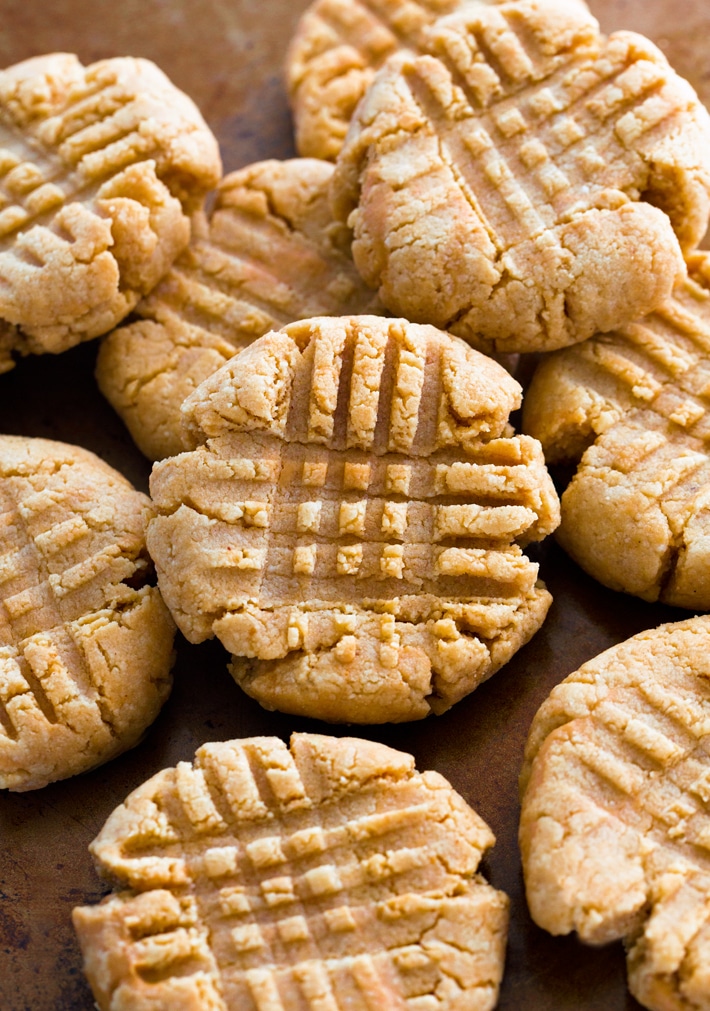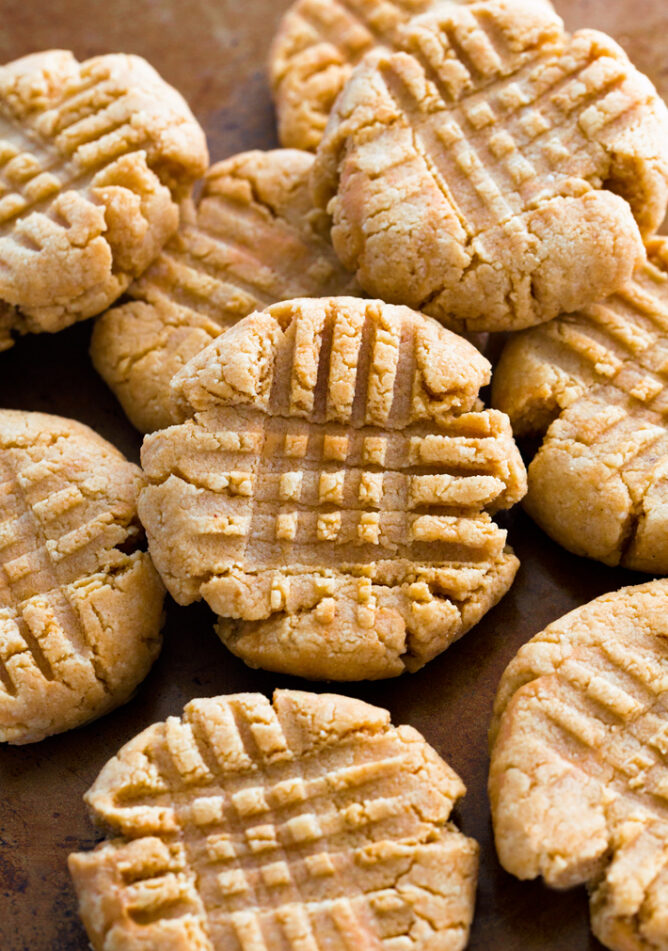 Or these Vegan Peanut Butter Cookies